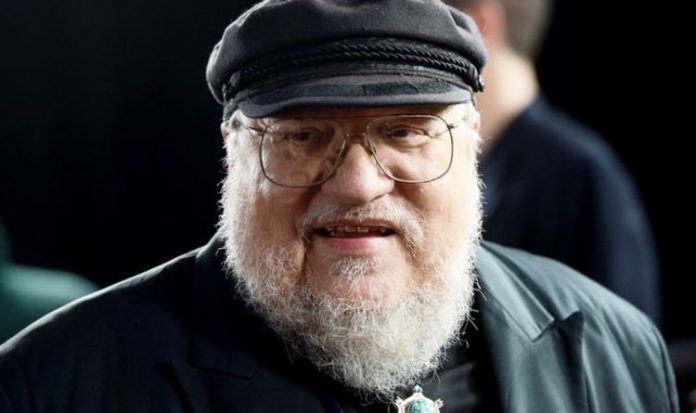 The sixth book in the Song of Ice and Fire series, Winds of Winter, has become one of the most highly-anticipated book releases of all time. When the coronavirus pandemic hit last year, author Martin gave his followers an update explaining how he was working hard on the book yet again – but its release window looks a little tenuous at the moment. Earlier this month it was announced that another Game of Thrones TV series is on its way to screens in the near future – with a difference.
Variety reported that an animated Game of Thrones series is currently in "very early development stages" at HBO Max.
There are a number of storylines in the ASOIAF universe that could be looked into, but as of yet there is little indication as to what it will involve.
This animated TV show news follows the announcement that HBO is also producing a new series based on Martin's novella series, Tales of Dunk and Egg.
The novella series follows the adventures of Sir Duncan the Tall (Dunk) and a very young Aegon V Targaryen (Egg), and is set approximately 100 years before the events of the Game of Thrones TV show.
Martin has previously overseen a large amount of the adaptations of his work, so chances are he will be involved in the two upcoming series as well in some way.
He has frequently updated his fans on his Not A Blog website that he is working hard, virtually, on creating House of the Dragon – the next series from Westeros, which is due out in 2022.
However this does beg the question: Will he be as involved in the two newly announced TV projects as well?
Last year Martin released a new blog post which briefly spoke of the Winds of Winter release date.
Martin also saw kickback from his fans at the beginning of the month after he edited a book published by TOR titled Deuces Down.
The book was written by a collection of writers, but had final edits from Martin, leaving fans a little worried.
Speaking out at the author, many members of his fandom asked the author if he was still working on the Winds of Winter book.
One replied to his Tweet: "Mr George, I respect you as a great author, and I just wanted to say, are you stalling? Or is it writer's block?
"I seriously hope you haven't lost interest in the series… I am really hoping to read the real end to the series."
Another agreed, adding: "Hey, I know you don't like setting deadlines, but I think it would help. I'm not demanding anything, but I am saying it would be a lot easier to stay engaged if we had a deadline."
The last book from A Song of Ice and Fire was released in July 2011, and was titled A Dance with Dragons.
The HBO TV series was chasing the books' storyline, but ultimately surpassed them when the final series came before the final books.
READ THE ORIGINAL REPORT