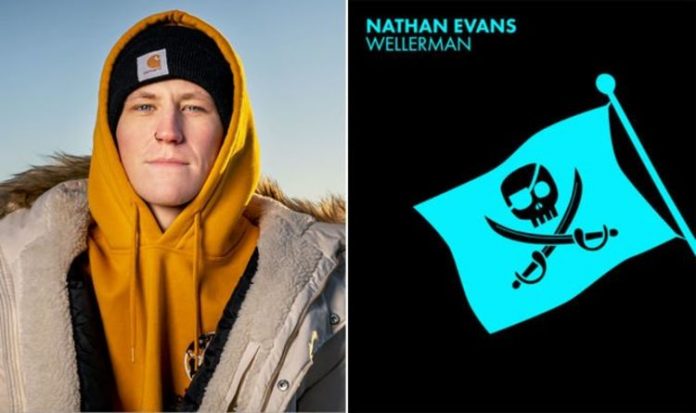 After taking TikTok by storm with sea shanty Wellerman, Scottish postman Nathan Evans quit his job to pursue a music career. Not only has the Wellerman track shot up the UK charts to No 2, but the 26-year-old has signed a deal with Universal's Polydor Records. And now Evans has announced his first live tour across the UK and Ireland, set for Christmas 2021.
Celebrating the announcement, Evans said: "Hello everybody, I cannot tell you how excited I am to announce these tour dates to you guys! 
"This has been my dream since I was 6 years old, and now it's coming true and I cannot wait to see all you guys there! It's going to amazing!!! See you all soon". 
For fans wondering what else Evans has in store beyond Wellerman, he told Rolling Stone: "I'll prove that I've got other things in my locker".
Here are the full set of UK and Ireland tour dates for 2021:
READ MORE: Queen guitarist Brian May performs Wellerman sea shanty – WATCH
May ended his video saying, "God bless Nathan Evans!", before the 26-year-old Scot replied to the video with the tagline: "I am honestly so speechless and shocked and excited and every other emotion you can think of. Permission? You're Brian May! You don't need my permission."
The Queen legend later responded saying: "This great guy probably doesn't realise [yet] how chuffed I am that he's so chuffed. Hope I get the chance to play on his album.
"Hmmm … I wonder if '39 would suit him ? Well it IS a kind of sea-faring song – written while sailing on the Milky Way, about 118 years in the future, I guess. What d'ye think ? Don't you hear my call…? Bri."
The 73-year-old was referring to this own track '39, which featured on the Queen album, A Night At The Opera, alongside Bohemian Rhapsody.
The '39 track was also the B-side to the single release of You're My Best Friend.
Soon May the Wellerman Come originates from around the 1860s and was first published in a 1973 book of New Zealand folks songs.
In 2020 and this year, both The Longest Johns and Nathan Evans made Wellerman a TikTok hit.
Evans' version has been remixed and reached No 2 in the UK singles chart and No 1 in the UK dance chart.