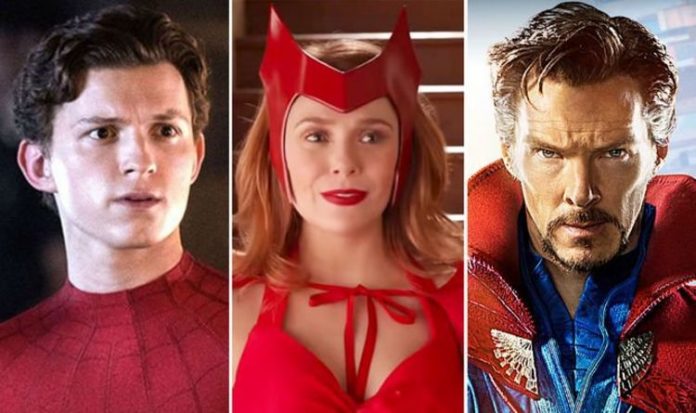 Well the next project to release in the MCU will be Disney+ miniseries The Falcon and The Winter Soldier.
However, since WandaVision is rumoured to be part of a multiverse trilogy alongside Untitled Spider-Man 3 and Doctor Strange 2, we'd guess probably at least one of those will be referenced in the end credits scene or scenes.
After all, not only is Scarlet Witch co-starring in 2022's Doctor Strange in the Multiverse of Madness, but Elizabeth Olsen hasn't exactly denied she's in Untitled Spider-Man 3.
The 31-year-old recently told Capital FM: "I assume you might [see Wanda in Spider-Man 3] if everyone's in it, but I haven't showed up to that party yet."