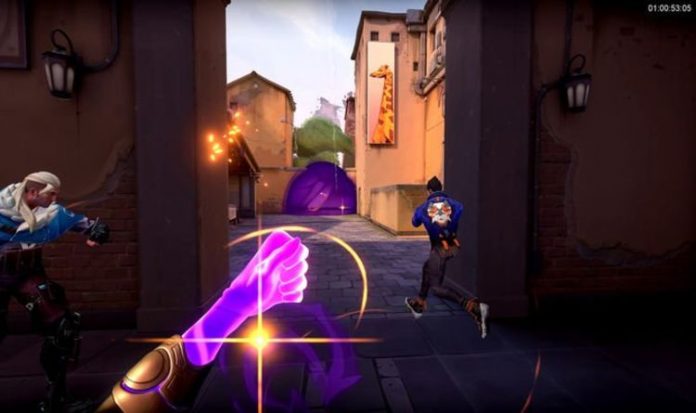 With plenty of exciting new launches penned in for this week, gamers are looking to find out when they can expect the release time for Valorant Act 2 to arrive in their region.
The main focus will be on the new Agent, but there will also be a refreshed Battle Pass to complete and Prime 2.0 skins to check out.
The good news is that we know when to expect Act 1 to end in North America and Europe, with both regions running to different schedules.
A lot of work has gone into Valorant's latest update, with Astra set to take centre-stage. And speaking about the inspirations for the new control Agent, John Goscicki, Producer of Characters at Riot Games, had this to share, telling fans:
"African Futurism was a huge inspiration for us when it came to designing Astra's thematics, once that element was brought into her development all the pieces naturally fell in place.
"Ascending above the map to place her "Stars" is such a huge part of her kit, and there are amazing cohesive representations of African Futurism X Space that we were able to pull from.
"From there it was also about making sure there was enough of a real-world grounded element to her personality and character design. To make sure those grounded elements were represented properly we worked with a consultant from Ghana on the details."
WHEN IS VALORANT ACT 2 COMING OUT?
An exact time for when to expect Valorant Episode 2 Act 2 to begin has not been shared by Riot Games, but we do know that it will be starting in North America on March 2.
The development team has also warned that Act 1 will be finishing 4:30am PST in the United States.
This means that the Valorant Act 2 update will launch in the coming hours via NA servers.
It should also be noted that there is a different release date for Valorant Episode 2 in Europe this week.
According to Riot Games, the Valorant Act 2 release date has been set for EU servers on March 3.
The rollout of the update will happen during the morning, meaning an early start for Valorant gamers in the UK.
According to Riot Games, Act 1 will end at 2:30am GMT on Wednesday, March 3, 2021.
This will make it possible for Riot Games to have servers ready for the complete rollout of Astra and Prime 2.0 before the end of day.
Riot Games has confirmed that Valorant Prime 2.0 will be going live on Tuesday, March 2, around the same time Episode 2 Act 2 starts.
Speaking about the launch of Prime 2.0, Sean Marino, Art Lead on Valorant, revealed that this might not be the end, although there are no set plans for new sets.
Commenting on the chances of further sets in the future, Marino explained: "We don't have any planned right now. Prime//2.0 and Glitchpop were sets that were very obvious choices for us to make more skins for. However, we're still gathering player feedback before we decide to commit to making more skins for an existing skin line."