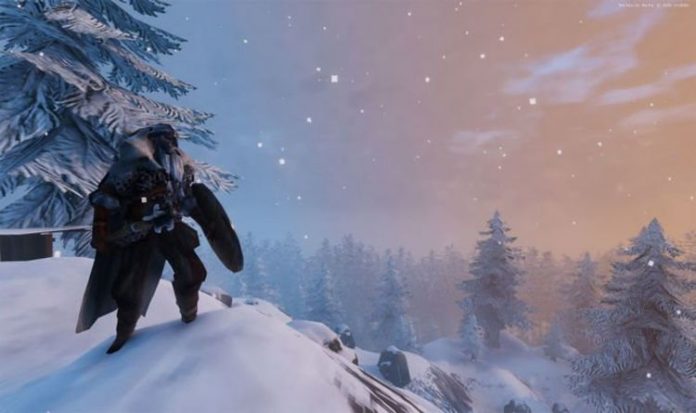 Steam has become one of the best platforms for new games to launch on, with Valheim remaining off consoles for the time being.
But there's a good chance that something could be announced for PS4, PS5, Xbox One and Xbox Series X in the future.
Much could come down to the continuing success of the survival sim in early access on Steam, creating a solid foundation to build from.
Plenty of other titles have made the jump after early success, with the likes of ARK Survival Evolved paving the way.
Some other titles have stayed put, with Among Us only making the leap to Nintendo Switch after PC and Mobile platforms.
So is there any chance that Valheim will be coming to consoles in the future, or will it be staying on Steam?
IS VELHEIM ON PS4 AND XBOX CONSOLES?
The most recent update from developers Iron Gate AB has come from a recent interview that will give all console gamers hope.
While it doesn't go as far as to confirm Valheim coming to PS4 and Xbox One, nothing has been ruled out.
The statement regarding Valheim adds: "everything is an option at this stage, but [there are] no plans we can confirm yet."
As mentioned above, developers Iron Gate AB has seen its Valheim survival sim go from strength-to-strength on Steam early access.
And for now, Valheim is not playable on Nintendo Switch, PS4, PS5, Xbox One, or Xbox Series X consoles.
A message from the Valheim team shares the same message as the one shared with Gamespot, telling survival sim fans: "Valheim will be released on Windows and Linux via Steam.
"A Mac-version will be released if there is any significant demand for it. There are no plans to release on other platforms as of the time of writing, but we won't rule out console versions in the future."
Other games have made the leap following a period in early access, going on to build a strong presence on consoles following substantial sales numbers.
And Valheim has shared some exciting news on that subject, revealing that four million copies have already been sold.
"When Valheim first hit Steam Early Access just three weeks ago, we hoped that all the hard work our small team put into the game these past three years would get the attention it deserved," the most recent update from Iron Gate AB confirms.
"Little did we know just how much Valheim would resonate with all four million of you. Three weeks into Early Access, and we've hit another milestone, four million brave souls embarking on the most dangerous feat in over a thousand years of Viking history – trying to make Odin proud.
"This past weekend, we hit 500,000 concurrent players – this puts Valheim in the top 5 most played games in the history of Steam.
"Valheim has already been played for a combined total of 10,000 years! That's 3,649,980 more days than the 20 days it has been on Steam Early Access.
"Still climbing the Steam's Top 250 best reviewed games of all time, now sitting in 57th place."