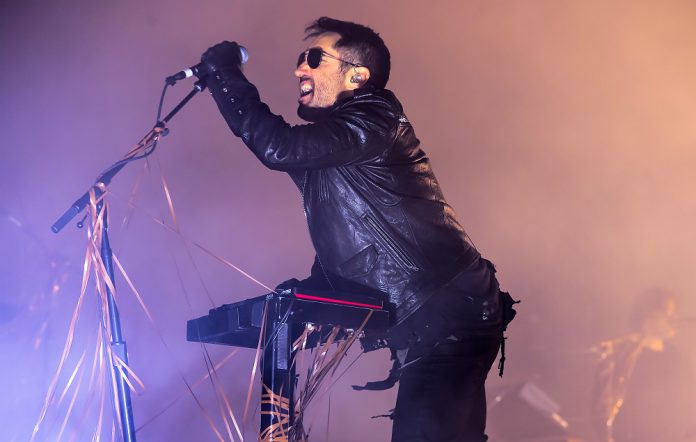 "His record sucked, and that's it"
Nine Inch Nails' Trent Reznor has offered his opinion on Kanye West's 'Ye', and it's safe to say that he isn't a big fan.
The record polarised both fans and listeners upon release – securing a three star verdict from NME.
But Nine Inch Nails frontman Trent definitely isn't a fan.
"The guy's lost his fucking mind: that's the thinkpiece. His record sucked, and that's it. He has made great shit; he's not in a great place right now", he told The Guardian.
The interview also saw Reznor offering his brutally honest take on America in the age of Donald Trump.
"It feels like things are coming unhinged, socially and culturally," he told the paper.
"The rise of Trumpism, of tribalism; the celebration of stupidity. I'm ashamed, on a world stage, at what we must look like as a culture. It's seeing life through the eyes of having four small kids—what are they coming into? And who am I in this world where it feels like every day the furniture got moved a bit while I slept?"
"We've got dumber, more tribalized; we've found niches of other people that focus on extremity. For the miracle of everyone sharing ideas, I see a hell of a lot more racism. It doesn't feel like we've advanced. I think you're seeing the fall of the empire of America in real time, before your eyes; the internet has eroded the fabric of decency in our civilization."
Today, Nine Inch Nails release new album Bad Witch – following on from 2016's 'Not The Actual Events' EP and 2017's 'Add Violence'