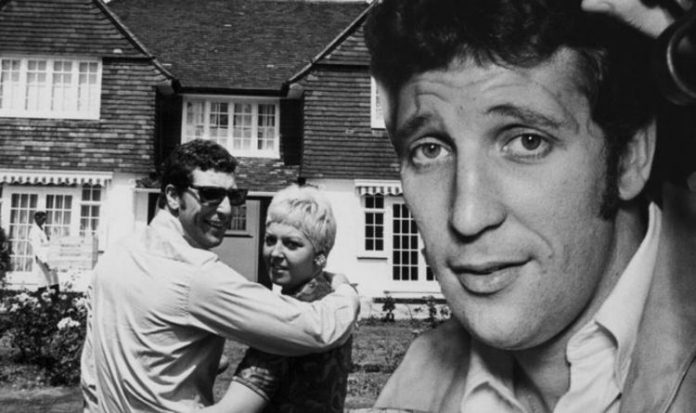 Sir Tom Jones and his wife, Linda Trenchard, were childhood sweethearts. The couple met many years ago and were together until Linda's death in 2016. But how did the pair actually meet, and was it truly love at first sight?
Sir Tom Jones has spoken out about his wife many times, speaking of how their connection was almost instantaneous to their meeting.
As a young lad in Pontypridd, South Wales, the singer had gone through some difficult times, when he was diagnosed with tuberculosis and forced to remain in bed, away from school for some time.
However, a short time later, he had her in his sights and was hoping she would be the one for him.
According to Tom Jones expert Colin Macfarlane, the singer's friends knew, once they were together, Linda was off-limits.
READ MORE:  Johnny Cash biopic: Who played Johnny Cash in Walk the Line?
"His pals would say, 'Linda is Tommy's girl,' but of course when she got pregnant that became apparent.
"You had to be careful if you tried to chat up the most beautiful woman in Pontypridd, Tom Woodward's girlfriend, you had to have a look… if Tom thought that somebody was chatting up his beautiful girlfriend he would react in a Teddy Boy fashion."
But when did the couple actually meet?
Speaking on Radio 2 to celebrate his 80th birthday, Sir Tom revealed one of the first times he saw Linda was when she was playing marbles as a young girl.
DON'T MISS
"She was the best-looking girl around there and we got together. It was magic."
They married when they were each 16-years-old, and a month later their son, Mark, was born.
Soon Sir Tom became a big name across the pond for his vocal stylings, but he remained with Linda for a long time.
Linda was nicknamed Lady Linda, and they remained married until her death from cancer in 2016.