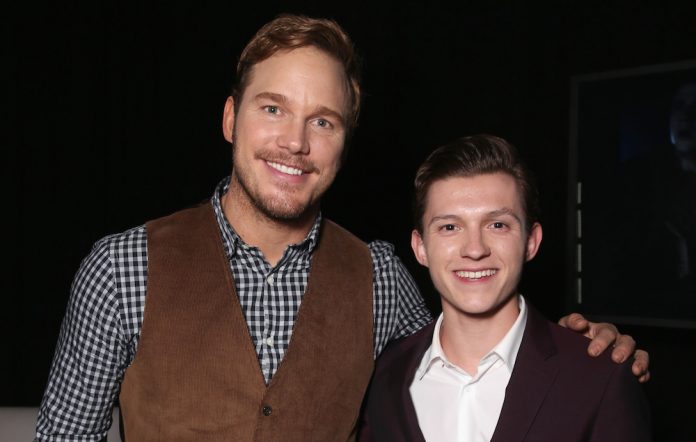 [ad_1]

The 'Spiderman' star couldn't keep the spoilers to himself
Chris Pratt says Tom Holland ruined Jurassic World: Fallen Kingdom for him before he'd even read the script.
The Guardians Of The Galaxy actor appears in the new dinosaur-based movie, in which he plays dinosaur researcher Owen Grady.
Speaking to Entertainment Weekly, Pratt explained how Holland managed to spoil the storyline for him. "Tom, of course, knows [Jurassic World: Fallen Kingdom director] J.A. Bayona because of the film The Impossible – Tom was the young guy in that movie," he said.
After explaining Bayona had told Holland what was to happen in the new film, Pratt added: "He told me the whole story, so I heard it right from Tom Holland first. And then when I read the script, I was like, 'Yeah, he wasn't messing with me. This is all real.'"
Jurassic World: Fallen Kingdom was released in cinemas earlier this month (June 6). It also stars Bryce Dallas Howard, Rafe Spall, Jeff Goldblum, Daniella Pineda, and more.
Meanwhile, Pratt recently revealed he would be up for a Parks And Recreation revival. The actor played loveable musician Andy Dwyer in the NBC mockumentary.
"As long as I'm in town, yeah, I'll do it," he said when asked if he would be up for playing the character again. "It films like 10 minutes from my house so that would be dope. I miss Andy too. I would love it. I know I would do it."
[ad_2]