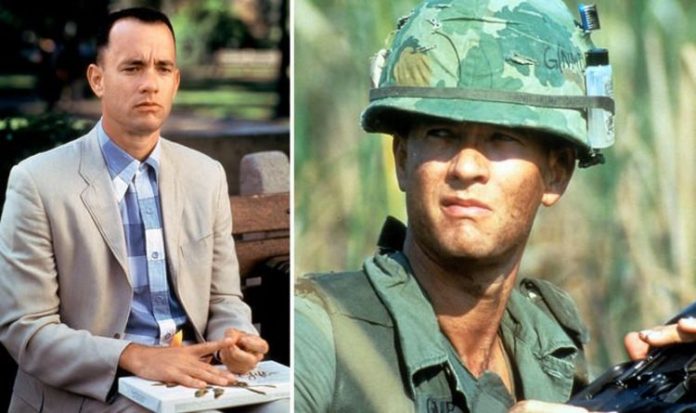 Hanks also said the scenes with Gary Sinise's Lieutenant Dan "really broke" him too.
Forrest had saved his commanding officer's life in Vietnam but Dan was annoyed with him as he had lost the use of his legs and wanted to die in the next American war just like his ancestors had.
Nevertheless, their friendship grew and they formed the Bubba Gump Shrimp Company, making a ton of money. Dan eventually thanks Forrest for saving his life and convinces him to invest in Apple computers.
Later in 1981, a rehabilitated Dan attends Forrest's wedding in prosthetic legs with his fiancée Susan.