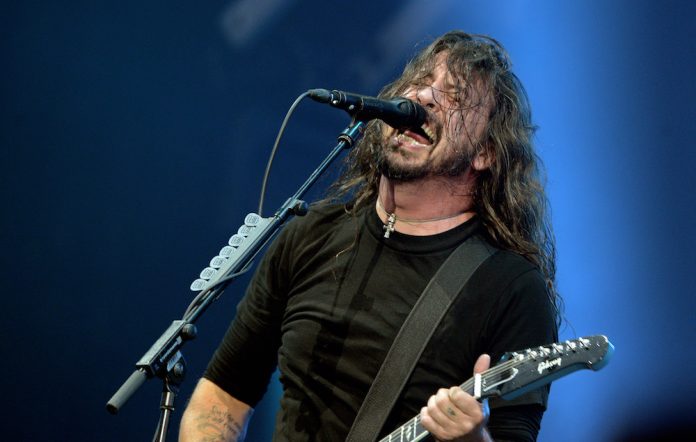 [ad_1]

A spokesperson for promoters SJM has said the incident was down to "human error"
Thousands of Foo Fighters fans have been left furious after ticketing issues meant they were stuck outside the band's Manchester show for hours.
The band, who are led by Dave Grohl, performed at the city's Etihad Stadium tonight (June 19). They were supported by The Cribs and Wolf Alice.
Fans on Twitter reported they were not allowed into the venue because the tickets they had purchased from Ticketmaster were unable to be scanned. @ElisaTa86768906 tweeted: "Just stood for 45 mins waiting to get into the foo fighters Manchester after our tickets purchased on the ticketmaster App was rejected! I was not alone there were loads of us! wonder why we pay so much for tickets when ticketmaster can't get the basics right!"
@Kingy59 wrote: "Stuck outside the Foo Fighters Manchester concert. The tickets don't work for anyone who got tickets from your site."
@Nik_Coleman added: "Ticketmaster you useless @/£;!/&/ how do we get in? Some help would be appreciated. We're all just stood outside wondering wtf is going on?"
According to reports, some fans were allowed into the stadium at 6:20pm, ahead of Wolf Alice's performance.
"There was an initial problem with 2000 barcodes not scanning," a spokesperson for promoters SJM told The Mirror. "Unfortunately due to human error, a percentage of barcodes provided by Ticketmaster for tonight's Foo Fighters concert at Etihad did not work.
"This has been corrected and all fans are now able to get into the stadium. The problem is now resolved. Everyone is getting into the show and all gates have ran freely once the technical issue was resolved."
They added: "This was not a Foo Fighters error and we sincerely apologise for any delays experienced by fans this evening, and will be contacting them directly in due course."
Foo Fighters are set to play two shows at London Stadium in Stratford on Friday and Saturday (June 22 and 23). Remaining tickets are available to purchase here. Speaking to Music Week, agent Russell Warby said they wanted to shine a light on "strong female artists" with their support bills.
[ad_2]