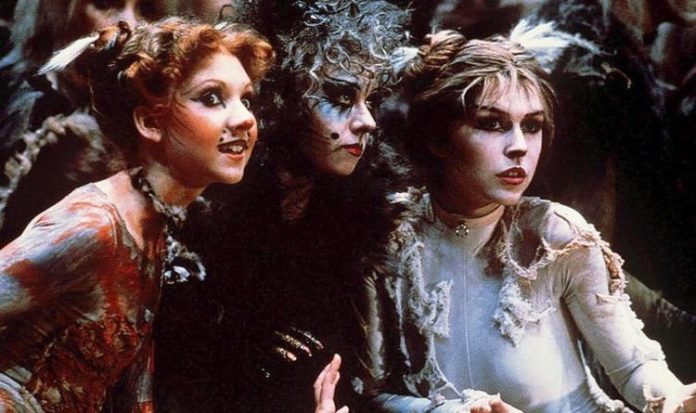 CATS
The recent movie version of Andrew Lloyd Webber's feline musical found few supporters but the original stage show is practically purrfect in every way.
This recording, made in 1998 at the Adelphi Theatre, captures the exuberance of the original 1981 production, and Elaine Paige once again tears out our hearts with her matchless rendition of Memory.
The smash hit song was originally written for the Norma Desmond character in Andrew Lloyd Webber's Sunset Boulevard musical but he switched it to Cats at the last moment.
The cast includes performers from the original West End and Broadway productions including Sir John Mills headlining as Gus The Theatre Cat. This is an absolute gem of musical theatre, re-recorded with a 70-piece orchestra.
So snuggle up on the sofa with your furry pals and enter the world of Grizabella and Mr Mistoffelees once more. Available to rent for £2.49, it is also for sale at £3.99.
THE POLTERGEIST
The latest play by one of Britain's most remarkable living playwrights, Philip Ridley, is the story of a young  man who was the toast of the art world aged 15 before life took a wrong turn.
See it streamed live today and tomorrow from The Southwark Playhouse with tickets priced at £15.
Tickets are £15. Streaming begins tomorrow at 1pm, UK time.
THE MET STARS LIVE IN CONCERT
The Met Stars Live In Concert series continues with Bulgarian operatic soprano Sonya Yoncheva performing live from the Schussenried Cloister in southwest Germany tomorrow.
The program features popular arias from Verdi's Aida and Il Trovatore, Puccini's Madama Butterfly and La Bohème among many other works.
The recital will be streamed live and available on demand for 14 days.