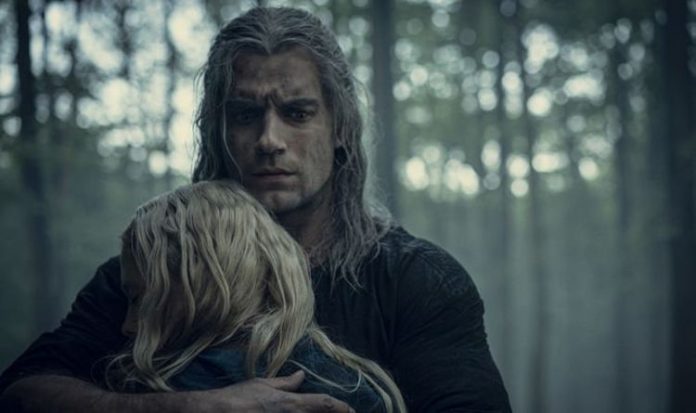 Netflix took its streaming fans by surprise when it announced an adaptation of the hit book series The Witcher. An anime film in the same series was recently announced last year, titled The Witcher: Nightmare of the Wolf. Not a lot of detail has been given about the film just yet, but some new information has now been released for the upcoming adventure, starring a brand new Witcher.
The latest news to be released is that The Witcher: Nightmare of the Wolf is due to have a 1 hour 21 minute run time, as spotted on the Netflix app. 
The standard runtime for a Netflix movie ranges from 90 minutes to 120 minutes – so Nightmare of the Wolf comes up a little short.
Despite this, the movie is going to introduce a brand new character to Netflix's rendition of the series – Vesemir.
In the books, and indeed the video games set in the same franchise, Vesemir is Geralt of Rivia's mentor and friend.
READ MORE: Star Wars: Rogue One star on not returning to series
It was announced last year that Killing Eve star Kim Bodnia is taking on the role of Vesemir in the upcoming second season of the show.
Bodnia will be working alongside Henry Cavill, who is reprising his role as Geralt.
Currently, the synopsis for the film is: "The world of The Witcher expands in this 2D anime film that explores a powerful new threat facing the Continent.
No firm release date has been given just yet, but fans have been teased with a slated release of 2021.
Considering the film is titled Nightmare of the Wolf, it would make sense for this to be referencing Geralt.
His titular "Nightmare" could be any number of things – but one thing is for sure: Geralt cares most about the people close to him, including Vesemir, Ciri, and Yennefer.
The writer for the movie, Beau DeMayo, recently spoke up about what fans might expect from the upcoming picture.
He explained: "There's a grace and an art form to animation, and especially anime, that allows a different flavour."
Beau continued by adding that Nightmare of the Wolf aims to be a story "we could never tell in our live-action scope".
That includes, the writer added: "magic and monsters and adventure and romance," as well as "certain things it takes advantage of in terms of animation that only animation can do."
He added: "There are things that you can animate in an animated form that will look so amazing, so bad**s, that if you did it in action, in live-action, it's just going to look goofy or it's just going to register as a little false to the human eye."
The Witcher: Nightmare of the Wolf is due out this year on Netflix.