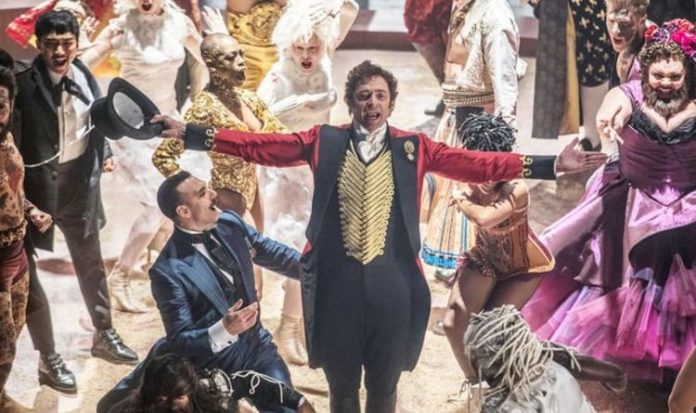 After a lacklustre opening weekend after Christmas 2017, The Greatest Showman movie and its soundtrack went on to take the world by storm in 2018. Through word of mouth, film fans around the world couldn't get enough of Hugh Jackman's movie musical despite its far from glowing reviews. Rewatches and singalong versions saw The Greatest Showman become the first December release movie since 1997's Titanic to take No 1 at the box office in February.
When the PT Barnum film was released for home viewing later in 2018, it stormed the Official Film Chart and has since sold over 3.27 million copies across disc and digital platforms.
In fact, The Greatest Showman also holds the record for the most weeks in the Top 40 in Film Chart history, after 109 non-consecutive weeks.
It's 32 of these that Hugh Jackman's movie musical has spent in the Top 10 to date. And now, over two years since it last topped the chart, The Greatest Showman is No 1 once again.
Here's this week's full Top 10 of the Official Film Chart for disc and digital film releases.
READ MORE: The Greatest Showman hits another milestone three years after release
Considering The Greatest Showman's incredible success, surely a stage musical or sequel movie are in the works?
Well since its release, Fox, who made the movie, was bought by Disney so it's now up to them.
Speaking with BBC Radio 5 Live in 2019, Jackman gave hope that The Greatest Showman 2 could well happen.
He said: "If a genuine opportunity came up where it felt like the right thing to do, then yep, I'd get the top hat back out."
Commenting on the Disney-Fox merger, Jackman said: "We have a situation in the business where the company that did it has been sold to Disney, so there are a lot of spinning plates right now.
"I'm not sure what they would do, but it did take a while to get the first one up, and it's not to be underestimated how difficult it is to get a musical up and going.
"But it's clear to me and to everyone that people love these characters. I loved this movie, I loved this character and it was one of the great joys of my life."
No doubt something Greatest Showman related will turn up in the not too distant future.