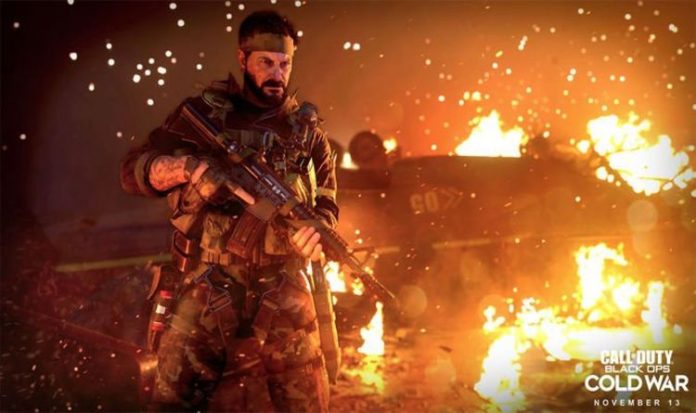 The Game Awards is promising plenty of reveals, and one of the biggest will be the trailer for Call of Duty Black Ops: Cold War Season 1.
Not only is Activision and developers Treyarch planning on launching the new game's first Battle Pass later this month, but it's also integrating this new content between Modern Warfare and Cod Warzone too.
A new map is coming to Warzone called Rebirth Island, as well as a mode and Gulag experience.
That's without mentioning the new Black Ops weapons, blueprints, which will be available to use across multiplayer and Battle Royale modes.
A message from Activision adds: "Prepare for an incredible amount of free content in Black Ops Cold War, including new multiplayer maps, new and fan-favourite 6v6 modes and playlists, the return of 2v2 Gunfight with four new maps, and a massive new Fireteam map.
"This offering includes a battle through a sprawling luxury complex within the Hollywood Hills of Los Angeles. That's right: the legendary Call of Duty: Black Ops II 6v6 map known as Raid will be ready to play in Black Ops Cold War at Season One launch.
"Make room on your Gunsmith table for free-to-acquire weapons and prepare for new Zombies modes, Season Challenges, and the full cross-title launch of the Seasonal Prestige system, with up to 1,000 Season Levels to progress through!
"It's an unprecedented amount of free content, and the teams are currently prepping for the biggest Season One launch week ever seen. For this to occur, we're taking a few more days to finalize everything before unleashing this massive drop of new, free content to the community."
All of this new stuff will be revealed during The Game Awards as part of a big trailer release, scheduled for 4pm PT, on December 10.
For gamers in the UK, this will mean the Cold War Season 1 reveal will be happening at midnight on Friday, December 11.
THE GAME AWARDS UK START TIME
While the Cold War reveal will be an exciting part of The Game Awards, there's plenty of other stuff being planned.
The Game Awards UK start time has been scheduled for 11:30pm GMT on December 10 for the TGA 2020 pre-show.
The main event will then kick off at 12am GMT on Friday December 11. Besides the annual dishing out of gongs, there will be plenty of unannounced games getting announced at TGA 2020.
And In the run-up to The Game Awards 2020 kicking off the event's official account has been dropping a number of announcements.
The first award winner has been announced, with PS4 exclusive Ghost of Tsushima scooping the Player's Voice Award.
"In 2020, video games have connected and comforted us more than ever, and that makes the 2020 edition of The Game Awards our most important show ever," said Geoff Keighley, creator/producer/host of The Game Awards.
"Our team is working hard to deliver an innovative and thoughtful program that celebrates excellence, previews the future, and amplifies important voices that are shaping the future of this medium."