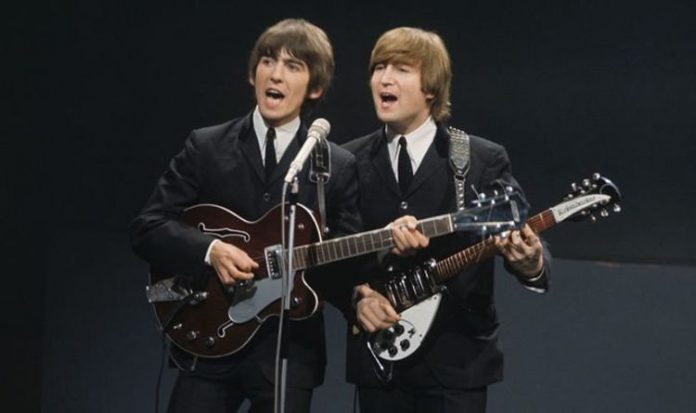 Only two members of The Beatles are still alive, with John Lennon having been killed 40 years ago today and George Harrison dying in 2001. But now The Quiet Beatle's estate, owned by wife and son Olivia and Dhani Harrison, has paid tribute to John on his behalf. A photograph of John taken by George has been shared on the official George Harrison social media pages with a touching message.
The message read: "You were the one who had made it so clear. All those years ago.
"You point the way to the truth when you say. All you need is love.
"You were the one who imagined it all. All those years ago."
Beatles fans will know these are lyrics taken from George solo track All Those Years Ago from his album Somewhere in England.
READ MORE: The Beatles: Paul McCartney on finally making up with John Lennon
Additionally, Sir Paul McCartney posted a picture of himself with John Lennon.
The 78-year-old wrote on Instagram: "A sad sad day but remembering my friend John with the great joy he brought to the world.
"I will always be proud and happy to have known and worked with this incredible Scouser! X love Paul."
While the John Lennon estate posted a black and white photograph of the late star across nine separate Instagram posts.
John and Yoko Ono's son Sean Lennon simply posted a picture of himself with his parents and half-brother Julian on a boat trip.
While Julian Lennon posted a thoughtful snap of his father taken by Tom Hanley in 1971.
The message simply read: "As Time Goes By…"
John Lennon would have been 80 years old this year had he lived to 2020.