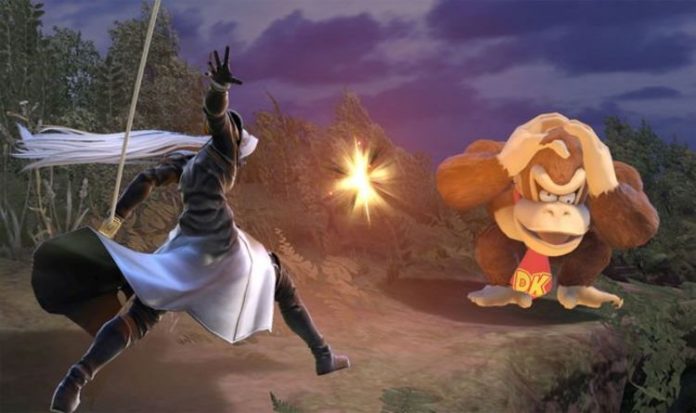 Nintendo has confirmed that they will be launching more than just the new sephiroth DLC this week in Super Smash Bros Ultimate.
Switch gamers can already unlock the famous FF7 villain, a new map and music, but there are more plans for the game.
According to Nintendo, Version 10.1 will also be arriving on Nintendo Switch on Tuesday, December 22.
This will mean that some data will no longer work in-game and will need to be converted.
This should only affect replay data, but gamers should know that they will need to follow the same rules as featured in past patches.
It should also be noted that changes are being made to some of the in-game fighters, although we may have to wait until the patch notes are released to find out which ones.
A message from Nintendo explains: "Ver. 10.1 of Super #SmashBrosUltimate will arrive tomorrow! This update will include fighter adjustments, meaning replay data from previous versions will be incompatible. Convert your replays by going to Vault -> Replays -> Replay Data -> Convert to Video, before updating."
A big part of tomorrow update will be the official release of the new DLC, although gamers are able to unlock the special character now.
This means pre-ordering the new content and preparing for a Smash Bros Boss Battle, with Nintendo confirming last week:
"Sephiroth, the fan-favourite villain from the FINAL FANTASY series, is descending from the heavens with his gleaming sword in hand to join the Super Smash Bros. Ultimate game as its newest playable DLC fighter.
"On Dec. 22, Fighters Pass Vol. 2 – Challenger Pack 8 will be released for the Nintendo Switch game and contains Sephiroth as a playable fighter.
"It also contains a new stage based on the Northern Cave setting and nine music tracks, including "One-Winged Angel," which many video game fans are surely singing in their heads as they read this.
"Challenger Pack 8 is part of Fighters Pass Vol. 2, which can be purchased for $29.99 and also includes Min Min from the ARMS game, Steve & Alex from Minecraft and three more yet-to-be-announced fighters as they release. Challenger Pack 8 can also be purchased separately for $5.99.
"Sephiroth launches on Dec. 22 as part of Challenger Pack 8, but fans can unlock the fighter early by participating in a special boss battle in the game.
"By pre-ordering the DLC (either separately or as part of Fighters Pass Vol. 2), players can take part in the special in-game Sephiroth Challenge which begins later today.
"If players complete the challenge on any difficulty setting before the fighter's official release, they can unlock Sephiroth, the Northern Cave stage and the additional music tracks early."
Sephiroth Moves:
Sephiroth's attacks are guaranteed to have a long reach. His slash attacks do the most damage in the middle of the blade while his stab attacks do the most at the tip.
Sephiroth's Winged Form activates when he takes a certain amount of damage, and it will increase his speed & strength slightly. He'll also gain an extra mid-air jump & all his smash attacks will have Super Armor.
Sephiroth's forward air attack has a lot of range and you can also use it to boost your recovery and stick to the side of a level.
Sephiroth's Neutral B Special Move is actually three projectile moves depending on how long you charge it. Unleash Flare with a single press, Megaflare with a medium charge, and the devastating Gigaflare with a full charge.
Shadow Flare is Sephiroth's tricky Side B Special Move. He fires a small projectile that causes a blast to circle around the opponent, then explodes after a short delay.
For his Up B Special Move Sephiroth performs a quick charging Blade Dash that can be aimed in any direction.
Sephiroth's Down B Special Move is Scintilla, a unique counterattack. This move hits on its own and inflicts a lot of damage if it counters.