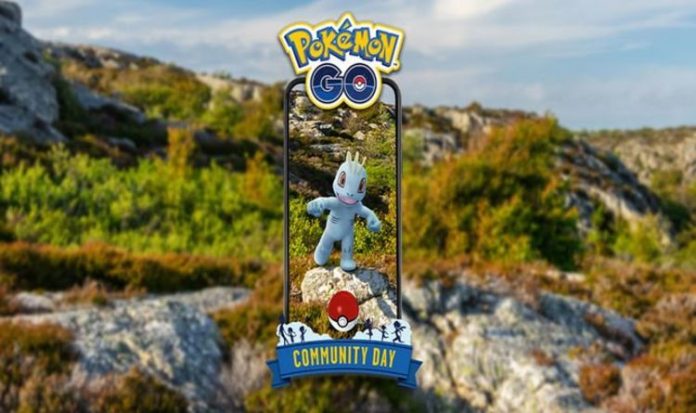 In a few weeks, Pokemon Go trainers are going to get the chance at unlocking a very special Pocket Monster and Move combo.
Niantic has announced its plans for the first Community Day of 2021, which will be taking place in January.
This event will focus on Machop, meaning there will be a lot more available to catch in the wild on the special day.
But while Machop is always great to have in your collection, it's the special move that has everyone excited.
According to Niantic, Pokemon Go players will be able to unlock the special move of Payback on January 16, 2020.
Trainers discussing the Community Day shared their own thoughts, commenting: "Regardless of how useful Payback will end up being (good against most Psychic and Ghost types, but neutral against Gardevoir — use Heavy Slam if you're worried about that), getting a boatload of Machop XL Candy is going to be great.
"Triple stardust is never a bad thing either. Now when will Niantic bring back the Poké Ball gifts from your buddy?"
"I'm surprised that, with generation six debuting, the Pokemon Company and Niantic didn't go with Snivy, since we had only one starter in 2020.
"That said, it's a relevant Pokemon, and my favourite Fighting-type, so I'm hyped for this! Plus, I still need two shinies to complete the family.
"Hopefully Payback makes Machamp even more of a force in PvP. Most of the CDs nowadays are focused on PvP."
Some Trainers have pointed out that Payback is a Dark Move, meaning it might not have a huge effect on Machamp's standing in PvP.
"Payback is a dark move, I can't see this being overly useful over rock slide in any context, sure it hits psychics I guess but how many pure psychics do you face? Maybe useful coverage vs Cresselia. Was really hoping for Vital Throw as a leaf blade clone or something to bring it up to near Lucario status."
That hasn't stopped Pokemon Go Payback become the leading trend for the game on Google, with fans excited to see how it works with Machamp in Battle.
As mentioned, the next Pokemon Go Community Day will be held on January 16 and will be available from 11am to 5pm local time.
The January Community Day event will include the following rewards and bonuses:
Machop will be appearing more frequently in the wild. If you're lucky, you may encounter a Shiny one!
Evolve Machoke during the event or up to two hours afterward to get a Machamp that knows Payback.
Take a few snapshots during Community Day for a surprise!
There'll be a special one-time-purchase Machop Community Day Box available for 1,280 PokéCoins, featuring an Elite Charged TM, four Incense, four Star Pieces, and 30 Ultra Balls.
For US $1 (or the equivalent pricing tier in your local currency), you'll be able to access the Machop Community Day–exclusive Special Research story, Straight to the Top, Machop! Remember, Trainers—if you purchase a ticket for the Pokémon GO Tour: Kanto event by Wednesday, January 13, 2021, at 11:59 p.m. PST (GMT −8), you'll get this Special Research story for free
A message from Niantic adds: "When you get knocked down, you just have to get back up.
"Despite losing out on the chance to be featured in last February's Community Day, Machop, the Superpower Pokémon, never gave up. That resilience has paid off, because Machop will star in the upcoming January Community Day—and you can be sure it'll make the most of it!
"Stay tuned for when tickets for the Straight to the Top, Machop! Special Research story go live!
"Tickets are nonrefundable (subject to applicable law and the exceptions set forth in the Terms of Service). Please note that this Special Research will not include an in-game medal."