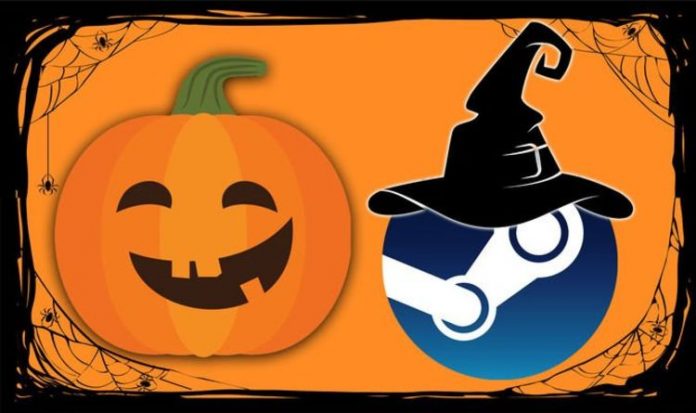 Steam sale bargain hunters could see the next batch of price cuts launch very soon on Valve's PC gaming marketplace, with the Steam Halloween sale 2020 rumoured to be starting shortly. Valve typically don't announce the start dates and times for their next Steam sale, but fans are usually able to gather when the next Steam sale could start either via leaks or looking at past sale launches.
And judging by previous Steam sale schedules the next Steam sale could be launching very soon.
The most recent Steam promotion was the Digital Tabletop Fest, which followed hot on the heels of the Steam Game Festival Autumn Edition.
Both of these promotions took place in October, and it looks like it could be third times a charm with a Steam Halloween sale for 2020 rumoured to be starting shortly.
With the spooky holiday fast approaching, time is running out for Valve to hold their typical Steam Halloween sale for this year.
And rumour has if that the next Steam sale could be a matter of hours away, with the Steam Database website saying the Steam Halloween sale for 2020 could launch on Thursday October 29.
This is an unconfirmed rumour, but it's believed the Steam Halloween sale for 2020 could run from Thursday October 29 to Monday November 2.
In terms of a start time, the Steam Halloween sale 2020 is expected to begin at 5pm UK time on Thursday October 29, which is when all of those tasty bargains should be going live – if the rumours are correct.
As the name suggests, the upcoming Steam Halloween sale is likely to have discounts on some of the most popular horror games available on the leading PC gaming marketplace.
And looking back at last year's Steam Halloween sale could give us an idea of the type of games that could be included in the next promotion. Here is a list of some of the games that had their prices cut in the Steam Halloween 2019 sale…
• Killing Floor 2
• Resident Evil 2
• Friday the 13th: The Game
• Dead by Daylight
• Prey
• Dying Light
• Hunt Showdown
• Vampyr
• Zombie Army Trilogy
• Blair Witch
• The Evil Within 2
• DayZ
• Inside
• The Dark Pictures Anthology: The Man of Medan
In other Steam news, Valve recently revealed the top Steam releases for September 2020.
In a blog post they outlined what were the most popular PC downloads, with Marvel's Avengers, NBA 2K21 and Crusader Kings 3 among the best sellers.
The Steam blog said: "Steam's Top Release lists are typically full of multiplayer games, but September's list stood out for the co-op variety in particular.
"With most of the games this month offering multiplayer support, 13 of them include co-op specific modes.
"Now more than ever, players appreciate the ability to connect with friends to share in their favourite games together.
"From jumping online for quick round of PES 2021 or Unrailed!, to assembling friends for a weekend-long gaming marathon with Marvel's Avengers, September's list features co-op experiences of all sizes and varieties.
"Perhaps the most essential co-op experience comes with September's runaway horror hit, Phasmophobia, where having a friend to share in the frightening experience is practically a necessity."