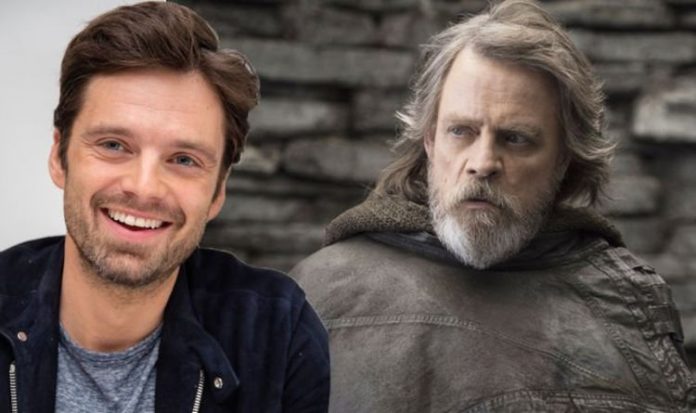 Star Wars icon Mark Hamill concluded his role as Luke Skywalker in The Last Jedi when the character was killed off, bringing his journey in the Disney universe to an end. Skywalker returned in a cameo last month, however, during Disney Plus show The Mandalorian. During the thrilling scene a de-aged version of Hamill as Skywalker saved Mando and Grogu (Baby Yoda). Since his on-screen return there are increasing reports a Luke Skywalker TV show will soon be in production and Hamill will have the final "approval" on who plays his character.
A collection of Star Wars-themed TV shows were announced by Disney last year, including Ahsoka Tano, Kenobi, and Andor – but nothing was mentioned about a Skywalker series.
Despite this, reports have continued that a Skywalker series will take place between Return of the Jedi and The Force Awakens, and would show the hero building his first Jedi Temple.
Mark Hamill first portrayed the role in the original trilogy – A New Hope, The Empire Strikes Back, and Return of the Jedi – as well as appearing briefly in The Force Awakens and The Last Jedi.
It has also been suggested that Bucky Barnes / Winter Soldier star Sebastian Stan would be taking over as Luke Skywalker in this series. 
READ MORE: Star Wars star Kelly Marie Tran explains 'pressure' in Disney role
In a new deepfake video, Stan has been superimposed over Hamill's face during some key scenes from Return of the Jedi.
Stan bears a close resemblance to a young Hamill, and the video editing technique has made him look exactly like the original version of Skywalker.
Fans have been casting Stan as Skywalker for some time, and Hamill himself has even mentioned how much the pair look alike – alluding to the possibility of an upcoming show.
Hamill also posted images of himself and Stan side-by-side, commenting on how similar they look.
Doomcock said Disney are looking to reboot the sequel trilogy films with one TV series per movie.
This would mean The Force Awakens, The Last Jedi, and The Rise of Skywalker would each receive a ten-episode series on Disney Plus to retell their events.
He went on to reveal: "As The Last Jedi 2.0 goes, my source claims Disney would rename the second series.
"In it, Leia would die when she got sucked out into space, losing the ridiculous Mary Poppins flying sequence – and the rest of the series would be completely different."
Doomcock said The Rise of Skywalker's TV show "reboot" would also be "100 per cent different".
On Hamill, the YouTuber added: "My source claims that … so long as he is in good health, Mark Hamill is open to coming back and giving Luke Skywalker a fitting ending.
"It's finally clear to Disney what fans have known all along: Luke Skywalker is Star Wars."
The Star Wars films are available on Disney Plus now.
READ THE ORIGINAL REPORT