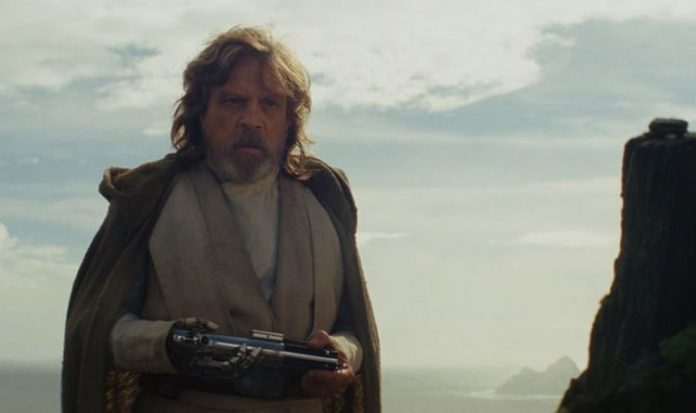 The end of Disney's sequel trilogy, The Rise of Skywalker, saw the death of Kylo Ren, and Rey announcing she was a Skywalker. Since its release, rumours have surfaced that Lucasfilm are looking to remake the three movies in TV series form on Disney Plus in years to come. Noted Star Wars leaker Doomcock has now spoken out on reports that Hamill wants to return and give "Luke Skywalker a fitting ending".
Luke Skywalker's journey came to an end once and for all in The Last Jedi when he disappeared after exerting himself using the Force.
Doomcock explains this event would be undone in the rumoured Star Wars reboots, which would revitalise the three films – The Force Awakens, The Last Jedi, and The Rise of Skywalker – by retelling their stories over 10-or-so hours in three Disney Plus TV series.
The first season would tackle the events of The Force Awakens, the second would look at The Last Jedi, and the third would rewrite The Rise of Skywalker.
Doomcock explained in his latest video: "As The Last Jedi 2.0 goes, my source claims Disney would rename the second series."
READ MORE: Star Wars Light of the Jedi Review: Thrilling first step into THR
In the same video, Doomcock revealed a secret scene was filmed during the shoot of The Force Awakens in 2015.
This scene involved Luke Skywalker, Leia Organa, and Han Solo on screen together for the first time since 1983 in Return of the Jedi.
He said: "My sources claim that footage exists of Han, Luke, and Leia together. This footage was shot on green screen, and it is a ten minute scene."
Bringing the three original characters together on-screen for the first time in so long would have been iconic for the franchise – but instead each of them were killed off.
Doomcock concluded: "The idea that [JJ] Abrams would have written and recorded this scene is intriguing – was it something that was ultimately cut from The Force Awakens?
"Or was it some kind of flashback that was filmed for The Last Jedi or The Rise of Skywalker? If this is true – and that's a big if – it is a massive bombshell."
The next Star Wars series that have been announced include Kenobi, Ahsoka Tano, and the upcoming film Rogue Squadron, all of which will continue the saga on Disney Plus.
The Star Wars saga is available on Disney Plus now.