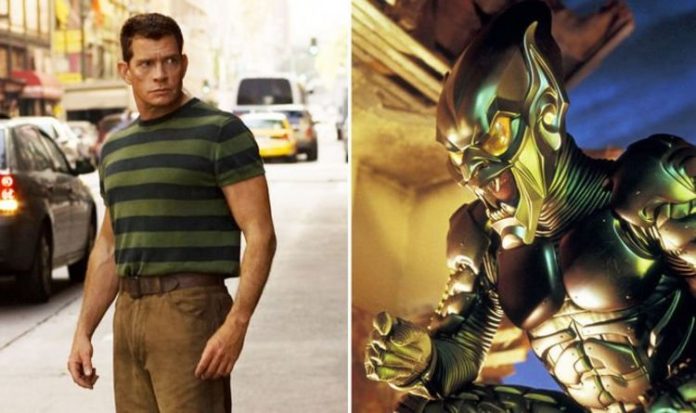 Next Christmas sees the release of Tom Holland's third solo outing as Peter Parker, with Benedict Cumberbatch's Doctor Strange set to mentor him after Nick Fury and Iron Man. And with Marvel Phase 4 exploring the multiverse, the untitled Spider-Man 3 is set to feature Sony Web Slingers Tobey Maguire and Andrew Garfield. They're expected to be joined by MJ and Gwen Stacey stars Kirsten Dunst and Emma Stone, while Jamie Foxx and Alfred Molina are reprising their villains Electro and Doctor Octopus respectively.
Additionally, Charlie Cox's Daredevil from the Netflix TV series is set to reprise his blind superhero.
But if you didn't think that was enough, well it's now reported that original Green Goblin star Willem Dafoe and Thomas Haden Church's Sandman are likely returning too.
Dafoe's Norman Osborne was the main villain in 2002's Spider-Man, while Church's Flint Marko was among the baddies in 2007's Spider-Man 3.
Of course, it's worth pointing out that most of the returning villains and even Stone's Stacey perished across those five Sony Spidey movies.
READ MORE: 
But then again, with the multiverse they could be alternate versions who didn't die, or ones taken from their timeline prior to their deaths.
Whatever the case, The Illuminerdi's source reports that both Dafoe and Church's deals are being finalised.
While respected scooper Daniel Richtman corroborates that both actors are in talks to return for 2021's Spider-Man 3.
Just last week the latter said that Dane DeHaan's Harry Osborne from The Amazing Spider-Man 2 has also had discussions.
In that scene, Keaton's Adrian Toomes approached Michael Mando's Mac Gargan aka Scorpion, plotting to take on Spider-Man.
Perhaps these two, plus Electro, Doc Ock, the Green Goblin and Sandman will be the Sinister Six?
Although let's also not forget that potentially waiting in wings are DeHaan's Goblin, Bokeem Woodbine's Shocker, Tom Hardy's Venom and Jared Leto's Morbius.
Interestingly, the latter's trailer featured Keaton's Vulture and a poster of Maguire's Spider-Man not Holland's, so maybe Morbius is in that universe?
Of course, with Doctor Strange's involvement in Spider-Man 3, clearly the multiverse is going to be in trouble.
And who knows, perhaps some of these Sony characters will even turn up in 2022's Doctor Strange in the Multiverse of Madness or even Ant-Man and the Wasp: Quantumania.
After all, one of the most popular theories going around right now is that Avengers 5 will follow the Secret Wars comic book storyline in which the Marvel multiverse collided and different incarnations of the same characters came across each other.
Untitled Spider-Man 3 is set for release on December 17, 2021.