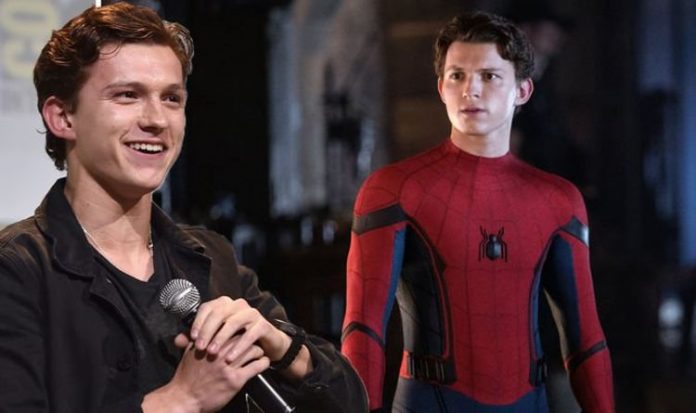 Spider-Man 3 has been a hot topic over the last few weeks. Tom Holland swung on to screen as Peter Parker in 2016, before taking on his own solo movie, Spider-Man: Homecoming, in 2017. The film was a huge success, and garnered $880 million at the box office. Last year saw the release of the film's first sequel, Spider-Man: Far From Home. As the first Marvel film released following Avengers Endgame, Far From Home had a lot riding on it – but it was a blowout success.
The 2019 film achieved a massive $1.132 billion at the box office, the best in the franchise.
Since then, fans have been starved of information about the upcoming third film in the series.
Over the course of the past few weeks rumours have been posted online suggesting the franchise's third film will involve not only Holland's rendition of Parker, but also some of the older versions of the character.
This will reportedly include Andrew Garfield as his version of Spider-Man, and Tobey Maguire in his classic spandex as well.
READ MORE: Spider-Man 3: Norman Osborn may 'DEBUT' in live action Spider-Verse played by Oscar winner
None of these exciting rumours have been confirmed just yet, but most recently Holland gave a cryptic update about his third Spidey movie.
Speaking on his Patreon, he explained his upcoming schedule to his father.
Holland is currently filming the film adaptation of popular video game Uncharted.
As reported by Comicbook.com, Holland told his dad: "It's nice that we got to play actually because once we go to Spain and Atlanta, I won't get to see you."
Jamie Foxx recently outed himself as a returning piece of the Spider-Verse puzzle when he posted on Instagram that he would be making a comeback as the villain Electro.
In his post he also included a mock-up image of him facing off against three Spider-Men, seemingly confirming the Spider-Verse rumours even more.
He wrote on his now-deleted Instagram post: "Tell Spidey let's run it back!… Super excited to be part of the new Marvel Spider-Man new instalment.
"Can't wait for y'all to check the new one. And I won't be blue in this one!!! But a thousand percent bada**!!!"
What's more, rumours have also been floated online that Norman Osborn will be making his debut in the MCU.
Osborn is best known as Spider-Man's nemesis, and usually either suits up or transforms into the Green Goblin.
And to make things even more unbelievable, the publication has said Oscar-winning actor Matthew McConaughey could be taking the role.
Spider-Man 3 is due out in cinemas December 17, 2021.