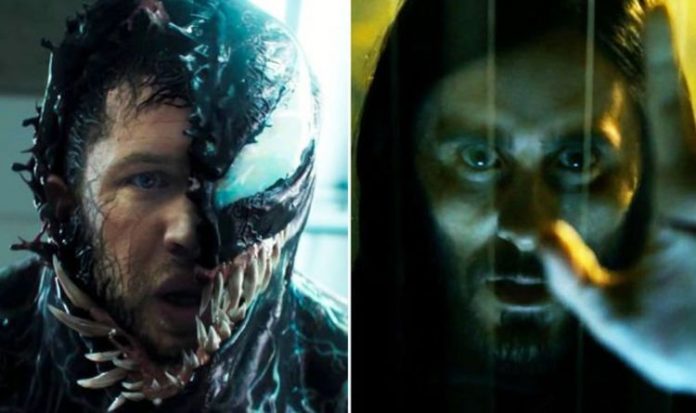 Respected Marvel scooper Daniel Richtman tweeted last week: "The Spider-Man 3 villains we know about so far are Green Goblin, Doc Ock, Electro, Sandman.
"Mysterio, Scorpion, Kraven, Vulture, Venom could also show up. We'll know for sure soon enough."
While more recently his sources claim that Leto has entered talks to cameo as Morbius.
This would certainly make sense after the poster of Maguire's Spidey was spotted in the Morbius movie teaser.