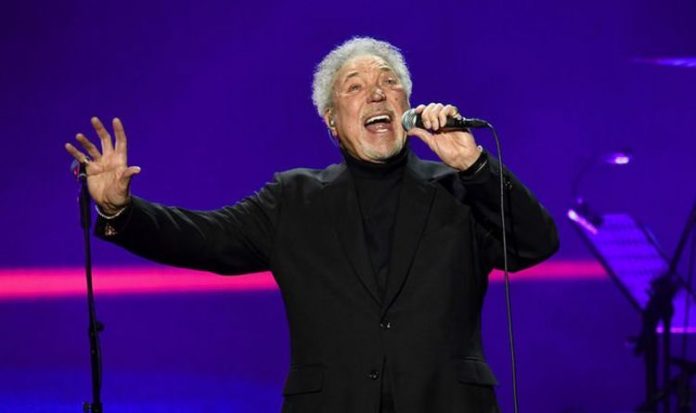 Last year, Sir Tom Jones celebrated his 80th birthday and was ready to set off on a celebration tour. However, the coronavirus pandemic saw his concerts postponed to this year and now he's feeling the pain of not touring. Asked in a new interview if it hurt to not be able to perform to live audiences right now, the Welsh legend replied: "Yes. Yes, it does. Definitely."
Sir Tom continued: "That's the thing that all performers will tell you. It's the thing that COVID has done.
"Thank God we can go on television and do some kind of music in that respect, but the actual getting up in front of a live audience is nothing like it, y'see.
"And if you've experienced it – and I have for many, many years – then nothing takes its place. Because something unique happens each night – it's always changing!"
The 80-year-old admitted that different things can happen and that that comes from his audiences.
READ MORE: Billy Fury: 'British Elvis' died at 42 – Watch his final interview
Speaking with Clash, Sir Tom said: "There's different things that can happen, and that comes from the audience. You sing a song, and the reaction is different one night compared to another night. And you feel differently.
"There's a live thing that happens that you can't get on record. It's a thing that happens there. It's in the air sometimes! You'll think. 'What the f*** happened here tonight?!', especially at an open air gig.
"You think, 'Something must be in the air because this has really taken off!' And it's the audience that does that. And collectively they become a thing unto themselves. And that only happens when you're live. That's what any entertainer will tell you."
The singer also said how he feels sorry for young performers who are trying to start out and need experience from live shows.
Sir Tom's new album Surrounded by Time is released on April 23 and two singles have already been released.
The first is Talking Reality Television Blues, a cover of American country-folk singer Todd Snider's reflection on Trump.
While the second is Malvina Reynolds' No Hole In My Head, which the star related to from his early career.
It turns out he was told to be less macho like Elvis Presley and how his curly hair wouldn't work, but the young Tom stuck to what he knew and who he was.
Posting about his new album on Instagram, Sir Tom wrote: "Last year, during lockdown and after 5 years of enormous person changes, I finally found the need to express myself through my music. So I got into the studio with some great friends and musicians and created a new album!
"Who expects what is always so completely unexpected? My personal clock started ticketing in 1940, and with all the magnificent strangeness of life on this planet both speeding up and slowing down, the album is titled Surrounded By Time."
The 80-year-old shared how each song tells a story that comes from himself and reflects on his own experience at different times.
He continued: "It's been a helluva ride, and I am really, really proud of this record. It's a great listen and I hope you take a moment to give it some Time. Come along with me on this storybook ride…I guarantee you'll love it! TOM."