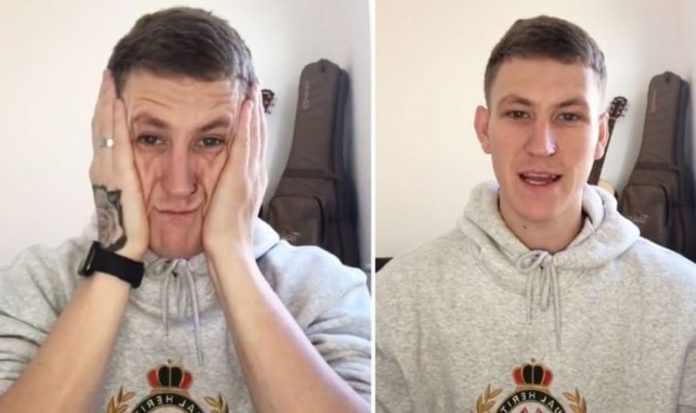 Nathan has had a whirlwind few days, appearing on national radio and TV. And not just in the UK, his new version of the classic New Zealand whaling sea shanty has brought him attention in the US, with an appearance on ABC News. His reactions this week are as infectious as his music and the 26-year-old from Airdrie, North Lanarkshire, is poised for pop superstardom. 
Nathan couldn't contain his growing excitement as the world started to take notice of his talent and then he had a call from Polydor Records.
He said: "Ohhhh my god. I was a postman on Friday. I have just signed to the biggest record label in the world. I have just signed a deal with Polydor records.
"I've done it, I've done it. It's done, it's done…. I'm releasing a single. Is it the Wellerman? Aye!
"Keep your ears on, keep your eyes open… It's here, coming very soon. Like now…"
The Lanarkshire lad already has almost 650,000 followers on Tik Tok and his new videos have racked up millions of views on Youtube.
The Official UK Chart Company announced today that Nathan is heading for the highest new entry on this week's Official Singles Chart and currently sitting at Number 4. Although he looks set to go higher as the craze continues to build.
The Wellerman has already been covered by Bristol group The Longest Johns back in 2018, which also cracked the UK Top 40 this week, but Nathan's version has a huge social media following and a brand new remix from 202 Kid.
Gary Barlow and Ronan Keating have already joined in, adding their own voices to the sea shanty, but Nathan says he was most blown away by another legend.
He said: "It's got to be Andrew Lloyd-Webber. There's nobody else who has topped that."
The musical theatre Lord played piano accompaniment to the track on another viral video.
THE WELLERMAN BY NATHAN EVANS IS OUT NOW