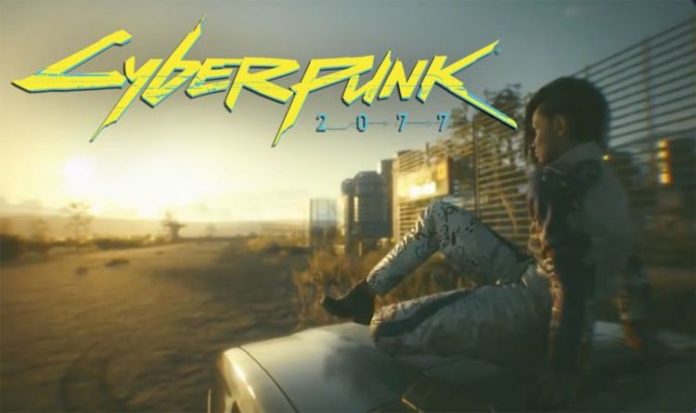 Cyberpunk 2077 will launch alongside one of the most advanced in-game photo modes yet.
The Cyberpunk 2077 photo mode was showcased in a new trailer over on Twitter. You can take a look at it below.
As you can see from the video, the photo mode is absolutely bursting with options, poses and filters.
On a basic level, players can change the angle of the shot, the zoom, and the field of view.
Start experimenting, however, and you'll have the opportunity to change your character's facial expression, the filter effects and even the background.
The poses are also pretty exciting, letting players completely change what V is doing within the shot.
You can make V pose with or without weapons, get V to give the peace sign, and even adopt the Dark Souls-inspired Praise the Sun stance. If you pause the video at just the right time, you can see V break out the James Bond pose.
Needless to say, the photo mode comes with a host of stickers, so you can really have some fun with it.
The only downside to the trailer is that it makes the wait for the release date even more unbearable.
The game was originally scheduled to launch on November 17, but was recently delayed until December.
Cyberpunk 2077 has now been given a December 10 release date on PS4, Xbox One, PC and Stadia. PlayStation and Xbox versions will also work with next-gen consoles, although an upgrade will follow at a later date.
"Today, we've decided to move the release date of Cyberpunk 2077 by 21 days. The new release date is December 10," reads a CD Projekt statement.
"Most likely, there are many emotions and questions in your heads, so, first and foremost, please accept our humble apologies.
"The biggest challenge for us right now is shipping the game on current-gen, next-gen and PC at the same time, which requires us to prepare and test nine versions of it (Xbox One/X, compatibility on Xbox Series S/X, PS4.Pro, compatibility on PS5, PC, Stadia)… while working from home."
Cyberpunk 2077 is described as an open-world, action-adventure game set in the futuristic location of Night City.
"You play as V, a mercenary outlaw going after a one-of-a-kind implant that is the key to immortality," reads the official description.
"You can customise your character's cyberware, skillset and playstyle, and explore a vast city where the choices you make shape the story and the world around you."
As the description suggests, different players will have a vastly altered experience based on their approach to gameplay.