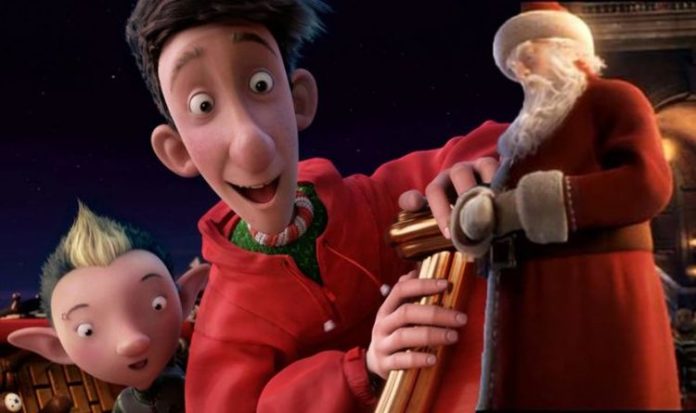 Santa Claus comes once a year and children can't wait to see him. However, in the lead up to Christmas Eve and his arrival, fans can watch him in various films depicting his history, backstory or versions of how he gets gifts round to every house. But which of these is most appropriate for children?
Every year the BBFC (British Board of Film Classification) releases a list of the best movies for children – and those most appropriate for the holiday season.
While children may want to watch some Christmas classics, their favourite topic for movies is the man himself, Santa Claus.
But which Santa-based movie is the most appropriate for children to enjoy as they prepare mince pies for their favourite visitor?
Here is a pick of the best movies about Santa Claus, as suggested by the BBFC in their list of 'Santa Safe' festive films.
READ MORE: Christmas pantomimes: The best socially-distanced pantos and shows
But when Arthur realises one little girl's present has been missed off the sleigh, he endeavours to fix it, enlisting the half of Grandsanta (Bill Nighy) and the old-school sleigh and a gift-wrapping elf, Bryony (Ashley Jensen) to right this wrong.
This film is packed with Christmas cheer and some adorable, heartwrenching moments, making it ideal for families to enjoy.
The Polar Express
While The Polar Express may have been designed mainly for children to enjoy, it truly is one for all the family.
Featuring the voice of Tom Hanks, The Polar Express tells the story of a sceptical young boy who sees a mysterious train arrive at his door on Christmas Eve.
DON'T MISS
However, the sleigh malfunctions and crashes onto Earth, meaning the Christmas presents for all the children in the world are lost.
As Christmas morning approaches, it is up to the children and Santa to save Christmas by delivering all the presents.
The Christmas Chronicles is available on Netflix.
Other movies selected by the BBFC in their Safe Santa list include animated movie Saving Santa, TV specials The Snowman & The Snowman and the Snowdog and both of the two most recent version of The Grinch Who Stole Christmas.