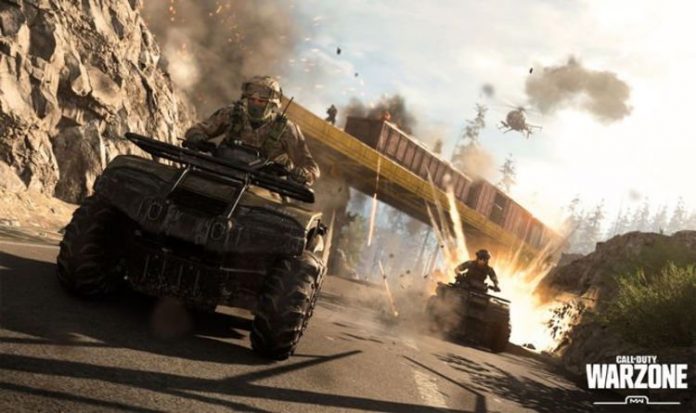 Juggernauts are running amok in Call of Duty Warzone, and while not all gamers are being hit by the hordes, it's a problem that needs solving.
Having found a new glitch, some Battle Royale gamers have built a new strategy of dropping multiple Juggernaut suits so that the whole squad can suit up.
And this can lead to a final circle dominated by miniguns and armour, across PS4, Xbox One, PC and next-gen consoles.
Online forums keep seeing new footage posted showing the exploit in action, and leaving many unable to complete matches without being mown down.
Some fans want to see the special drops removed from Call of Duty Warzone entirely when Season 7 starts in-game on December 16.
Others would be happy if certain restriction were applied to the suit and the current glitch removed.
One user posted on the latest footage: "Juggs not allowed in vehicles would fix so much. And nerf or take away their health regen on kill. Problem solved.
"The fact that a Juggernaut can still be at 100% health in the final circle is a clear indication that their health regen is way too strong."
Another adds: "I've taken out maybe 10 jugs and only been killed by one. Positioning is super important.
"This glitch is dumb though, we had 7 Juggs in one match last night and one team had 4. They didn't last very long though and the final circle had no Juggs in it. I don't think they should be in the game but I also don't think they are a guaranteed win either."
So it's clear that some Warzone teams have become proficient in removing Juggernaut teams from the game, which isn't easily replicated by others of lower skill sets.
It certainly seems to be a problem among gamers at higher levels, with the exploit being used by those with higher stats, possibly gained by using other exploits.
And gamers are hoping that a new update for Call of Duty Warzone will be released to fix this current exploit before Season 7 is released.
It should be noted that while we are currently calling it Season 7, it will technically be Season 1 of Black Ops: Cold War.
Due to the integration between Modern Warfare, Warzone and Cold War, the next season of Warzone will be officially called Season 1, again.
A message from Activision explains: "At the launch of Season One in December, the path to gaining XP and levelling up will be shared across all three Call of Duty titles: Black Ops Cold War, Modern Warfare and Warzone.
"This Progression system is both familiar and innovative, allowing you to level up in all three titles, no matter which game you play.
"Check the Barracks Menu of each title for a new change: Your Enlisted Ranks (Level 1-55) are now known as Military Ranks. These will be fully synchronized between all three games (beginning at launch for Black Ops Cold War players, and in Season One for Modern Warfare and Warzone players).
"This universal progression system means that you can level up (and obtain XP) no matter which of the titles you are playing.
"To synchronize player progression across all three games, your initial (Military) rank will be reset within Modern Warfare and Warzone at the start of Black Ops Cold War Season One. This reset is synchronized to your current progression level in Black Ops Cold War when Season One begins."