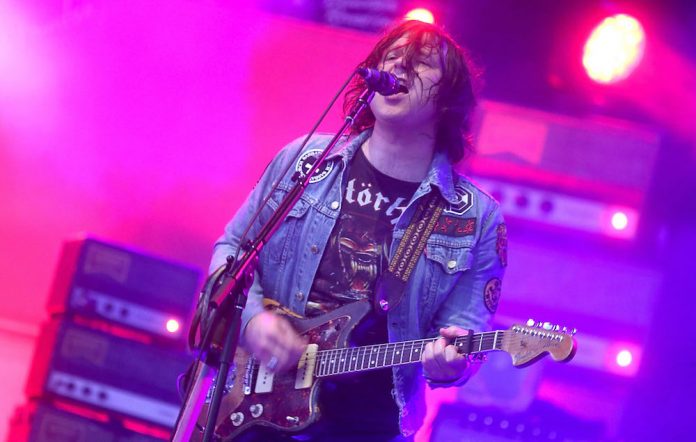 [ad_1]

The musician has given fans an update on some projects he's been working on
Ryan Adams has revealed that he has several albums ready to release, including the long-lost record 'Blackhole'.
The musician released his 16th studio album 'Prisoner' in 2017. In a four-star review, NME said: "'Prisoner' isn't quite up to the career-best standards of its predecessors, but it's a remarkably focused and effective successor nonetheless."
In a tweet, he gave fans an update on what projects he has been working on of late. "I wrote this album," he wrote alongside the sleeve for 'Heartbreaker'. "I have 17 new songs. I have 4 records on a shelf. Does anyone want to hear 'Prisoner' 2 & 3, 'Black Hole'? 'Live at Capitol Theater w @stringdusters', 'Exile On Main Street' cover live & rehearsal?"
He continued: "I'm just asking to see if maybe I'm crazy & no one does." The two live albums he mentioned in the message referred to a show recorded in Port Chester, New York in July 2016 with The Infamous Stringdusters, and his Rolling Stones tribute from New Orleans Jazz Fest last month respectively.
'Blackhole', meanwhile, dates back to over a decade ago. Adams reportedly considered releasing it to celebrate Record Store Day in 2015, but it has remained unreleased. Speaking to NME in 2014, he said he had different versions of the record.
"There's one where the vocals and the performances are really fucked up," he said. "Then there's a second version, which was the last thing I did when I was still messed up. Bits and pieces of that had to be stitched together to make the final product, like a patchwork quilt, because some of its vocal takes are too fucked up to release."
In March, Adams said he had 11 new tracks recorded from sessions in his Pax-Am Studios. "Records are funny creatures sometimes," he tweeted. "They wake you up like they can't wait to just get born."
[ad_2]