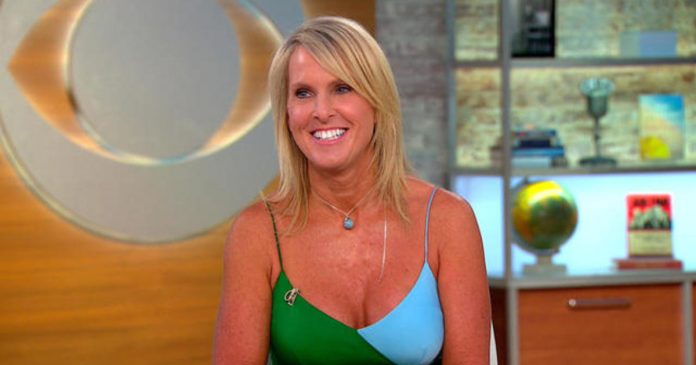 [ad_1]

Elin Hilderbrand's fans can expect a twist on the beach this summer with her new book, "The Perfect Couple." The New York Times best-selling author who is known for her Nantucket-based novels is diving into a new genre: murder mystery.
"It is my 21st book and I was looking for some new material and I thought to myself, 'I'm going to try to write a murder,'" Hilderbrand said Tuesday on "CBS This Morning." "And I do use that word 'try' because I wasn't sure it was going to work."
In the novel, a bride finds her maid of honor dead in the harbor on the morning of her wedding. The murder investigation uncovers more than just the killer.
"I wanted to keep all of the elements of my usual summer books. So like the food and the fashion and the beach and the romance," Hilderbrand said. "But what I found is that starting on page one with the murder really makes you turn pages faster."
She said that two-thirds of the way into the writing process, she rethought the story.
"I changed the person who dies and I also changed the idea of who did it," Hilderbrand said. "But it's correct now. I can just say that."
As Hilderbrand marks the fourth anniversary of her double mastectomy, she wanted to honor the community of cancer survivors and readers she had met over the past few years. She created a mother of the bride with Stage 4 cancer who lives an active and full life.  
"The second that I found that I was healed, I hit the road," Hilderbrand said. "And I was like, 'What can I do to help?' So I've met with countless — my readers who are, you know, going through treatment, and I speak and I do lunches and benefits to raise money. And the focus on Stage 4 patients is really inspiring because these women have a very serious part of the disease, and they are living full lives, running marathons, running companies." 
© 2018 CBS Interactive Inc. All Rights Reserved.
[ad_2]