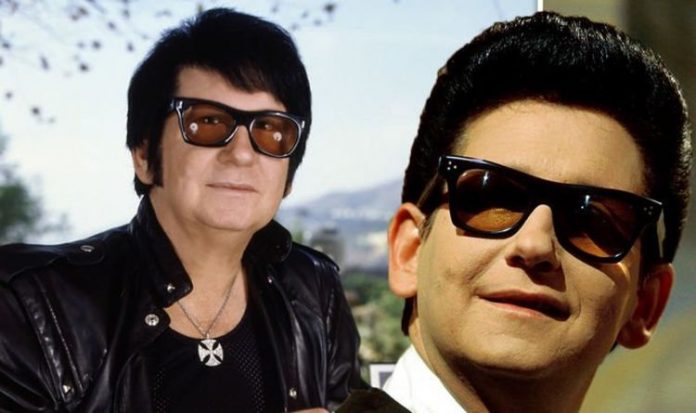 Roy Orbison was a singer-songwriter renowned for his work in the rock 'n' roll world. He sang dark, emotional ballads and was a contemporary of stars like Little Richard and Elvis Presley. He was inducted into the Rock 'n' Roll Hall of Fame in 1987, the year before his death – but how did he die?
How did Roy Orbison die?
Roy Orbison died from a heart attack on December 6, 1988, aged just 52-years-old.
This makes today (December 6) the 32nd anniversary of his death.
In the days before his death, he had performed in Ohio before heading to Hendersonville, Tennessee, to visit his mother before going to London.
READ MORE:  Ozzy Osbourne members: How many people have been in Black Sabbath?
At this time, he was part of the supergroup the Travelling Wilburys along with Bob Dylan, Tom Petty, George Harrison and Jeff Lynne.
He was planning to fly to London for this reason, to work with them, but spend the day of December 6 with his two sons and mother.
However, he had complained of chest pains and at about 11pm, he collapsed in the bathroom.
Paramedics rushed to bring him to hospital, but he was declared dead by midnight.
He had experienced heart issues in the past, as he underwent triple-bypass heart surgery before recording his 1979 album Laminar Flow.
Roy signed on with Sam Phillips at Sun Records in 1956, only a few years after The King Elvis Presley had been recorded there.
While many singers of the time were recording well-known hits by other songwriters Roy, also a talented guitarist was writing his own songs, one of which was about his first wife, Claudette, called All I Have to Do Is Dream.
Eventually he signed with Monument Records and, from 1960, his fame really started to grow.
DON'T MISS
He soon morphed into an act very different from himself, as he was expected to be an elusive, almost Johnny Cash-like character.
At one point, he started wearing sunglasses rather than his real ones after leaving his at home before a show, which helped create this darker image.
Soon this image was to fit some terrible tragedy in his life when three of his close family died.
First was his wife, Claudette, with whom he had been having some marital difficulties.
They broke up and divorced before coming back together months later, and the pair had three children together.
However, in 1966, Claudette died in a motorcycle accident, in which she was killed instantly.
This left Roy devastated and desolate, but things only got worse when, only two years later, a fire broke out at his Tennessee home while he was playing in Birmingham, UK.
Two of his three sons died in the fire, leaving just Wesley, his youngest child, still alive.
Roy struggled with his career in the following years, but remarried and had two more sons with Barbara, his second wife.
However, his career was revived when Don McLean recorded Crying, one of his songs, and it shot up in the charts.
From here, he formed a supergroup with ex-Beatles star George Harrison, Tom Petty, Jeff Lynne and Bob Dylan.
The Travelling Wilburys formed officially in 1988 and fans were already excited by what they could achieve, and they released one album together.
However, Roy's death meant only one further album was released, at which point they disbanded.