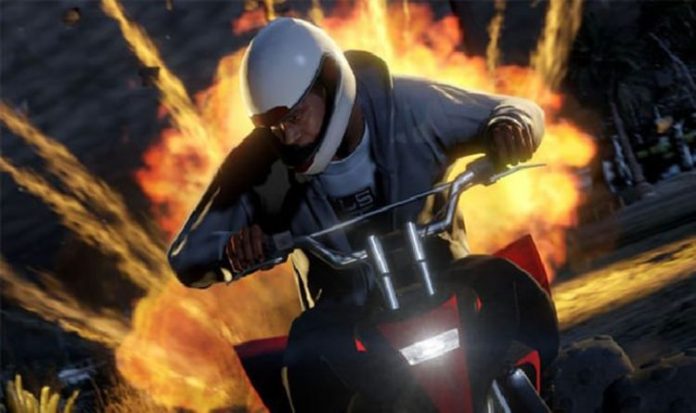 A long wait is still on the cards for gamers before Rockstar Games are prepared to unveil the GTA 6 release date on PS5 and Xbox Series X.
A long list of rumours have been released this year on connection with the setting and locations that will be playable in the next Grand Theft Auto adventure.
Many of these have been disproven, and we're still waiting for something concrete on what GTA 6 will be like.
But we have heard more about the launch potential launch date, and it's not great news for gamers hoping for a quick turnaround.
Unless things change, the GTA 6 release date isn't expected to be announced until the second half of 2021.
And even after that, the game might not hit shelves until 2022, making for the longest wait yet for a Grand Theft Auto game.
Filling that gap will be a next-gen version of GTA 5, as well as various expansions for GTA Online.
The latest theory regarding GTA 6 is that Rockstar Games shared coordinates – which read 38.527,-79.6129 – during a new GTA Online trailer.
This has led gamers to hone in on the Middle Mountain Trail, which can be found hugging the border between Virginia and West Virginia.
A hairpin turn has been found that some fans believe could tease the future of the game, although, in a way that doesn't provide anything past squinty roman numerals.
It's hard to see how this provides much in the way of information for GTA 6, or what it might mean for the new game.
Some fans have also been raising the question of whether this is the start of a new Easter egg hunt, with some kind of Grand Theft Auto coming during The Game Awards.
"What are the odds or chances for Grand Theft Auto VI or Grand Theft Auto V Enhanced Edition to appear or get announced at the Game Awards or shortly after on December 10th – 15th. The topic itself has now become the most trendy and most talked about speculated and rumoured game for over 3 years that there is no way that they are going to leave 2020 heading into a new decade without knowing of what new games to expect on Ps5 and the Xbox series X."
Many have pointed out that until the next-gen version of GTA 5 has been released, this will be the game Rockstar will want to promote.
With GTA 6 out of the limelight, for now, fans have been keeping an eye on things going on around Rockstar Games.
And the next big release will be for GTA Online on PS4, PS5, Xbox Series X, Xbox One and PC.
GTA 5 Online fans will get a new Heist to run, with the Cayo Perico Heist launching on December 15.
Rockstar Games officially announced the highly anticipated update, confirming that the Cayo Perico Heist will see players infiltrate a massive and remote island compound.
Dubbed "the biggest GTA Online adventure ever" the new Grand Theft Auto DLC introduces an all-new exotic Heist location.
That's without mentioning that this new Heist will allow for Solos run, dropping the issues with servers significantly.
Alternatively, players can tackle the Cayo Perico Heist with up to three other players.
Announcing the GTA 5 Online Cayo Perico Heist, Rockstar Games said: "It's time to raise the stakes higher than ever before. You've broken a convicted spy out of Bolingbroke Penitentiary. "You've saved the world from an egomaniacal tech billionaire. And you've beaten the odds to drain a casino of its cash. This time, you're taking on an entire island.
"Prepare to infiltrate the remote island compound of the world's most notorious drug dealer in Grand Theft Auto Online's biggest, most daring, and action-packed addition yet: The Cayo Perico Heist.
"The Cayo Perico Heist is the biggest GTA Online adventure ever, introducing an all-new exotic Heist location, with a brand-new approach to Heist design that features the ability to play everything solo or with up to three other players.
"Plus you can acquire new vehicles and tactical weapons, experience new social spaces to dance and party with friends and new world-class DJs, and listen to new radio stations with over 100 new songs. Oh, and a very large, very versatile, and very heavily armed submarine HQ with plenty of other surprises."