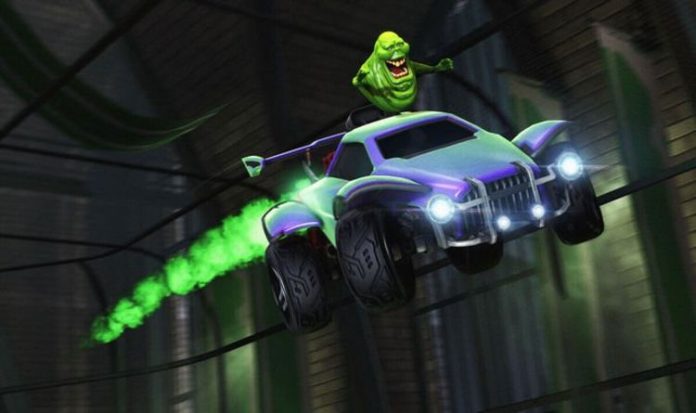 Patch notes have been released today confirming all the big Rocket League update news for October 2020.
The new release can be downloaded today and will be followed by the launch of the game's next big event.
This year's event is a little different as it will feature the Ghostbusters and all the cosmetics you'd expect across PS4, Xbox, PC and Nintendo Switch.
Just like the previous Llama-Rama, completing each Challenge will unlock a specific Haunted Hallows-themed item.
This will include things like the Ghostbusters Wheels, Slimer Topper, Mood Slime Boost, as well as the entire Ghostbusters set.
This year's Rocket League Haunted Hallows also includes two Limited Time Modes: Haunted Heatseeker and Spike Rush.
As confirmed by developers Psyonix, Haunted Heatseeker is Heatseeker but in the spooky new Haunted Urban Arena, while Spike Rush will take place on night map variants.
A message from Psyonix adds: "If you're looking for even more frightening items for your car, be sure to check out the Item Shop all month long.
"You'll find items from Ghostbusters and previous Haunted Hallows events like Stay Puft and Reaper Goal Explosions, and even the iconic Ecto-1!
"This is the first licensed car making its way back to the Item Shop, and we're looking into bringing previous licensed cars back too."
Psyonix has confirmed that Rocket League Haunted Hallows will kick off on Tuesday, October 20, at 9 a.m. PDT (4 p.m. UTC).
For gamers in the UK, this will mean things kicking off at around 5pm BST, and running until November 3.
Haunted Heatseeker goes live at the same time as the event, while Spike Rush begins October 26 and lasts until the end of the event.
For more news on what has changed tonight with this week's Rocket League update, you can find the full list below:
ROCKET LEAGUE PATCH NOTES
Blueprints
Season 1 Series Blueprints are now available as drops after online matches
CHANGES AND UPDATES
Tournaments
Changed behaviour of the Leave Tournament button
Once a teammate votes to leave during a match, the 'Leave Tournament' button will turn red
At the end of a match, the Leave Tournament button will not be usable until you reach the post-match screen. Disabling the button during the podium, progression, and drop screens will ensure you do not leave the tournament early enough to receive a temporary Tournament Ban
Removed time limit on Tournament Finals Series.