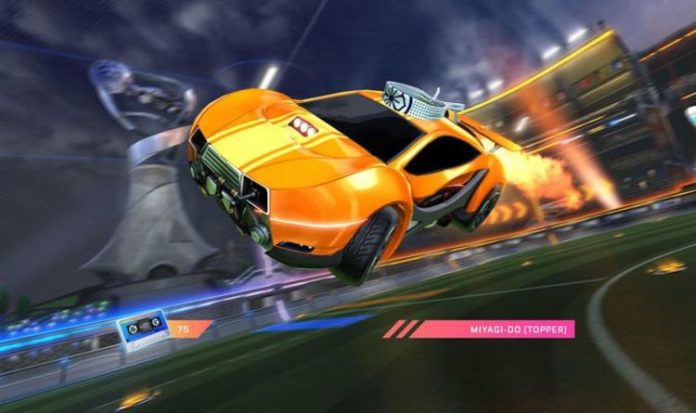 Rocket League servers are down tonight over a number of large platforms, leaving gamers unable to play multiplayer matches.
The latest from developers Psyonix is that they are aware of the outage and are looking to get affected PlayStation, Xbox, PC and Nintendo Switch gamers back online.
The issues have been ongoing for over an hour, and there is currently no ETA when things will be back online for Rocket League gamers.
A message from Psyonix reads: "We are aware that online issues have returned. We are working on fully restoring access as soon as possible."
And the latest update on the situation isn't much different, telling gamers:
"We are continuing to investigate the issue and will keep you informed of any status changes."
Thousands of reports are still coming in regarding the current outage, but these are dropping, meaning things could be back online soon.
The outage comes on release day for Rocket League Season 2, which is available on all platforms.
The official Rocket League Season 2 patch notes add: "The next season of Rocket League will celebrate all things music with a new Rocket Pass, a new Arena, a new customization option called Player Anthems, new music and content from hit artist Kaskade, and much more!
"Rocket Pass is gearing up for the main stage, and the star of the show is the latest car, R3MX. This sleek new design is ready for all frequencies and is unlocked immediately with Rocket Pass Premium, and the final mix, the R3MX GXT, awaits at Tier 70.
"Check out every beat of this Rocket Pass on the home page featuring fresh new Decals like Filiformer and EQ-RL, Wheels like Woofer and MTRX, and the Riser and Light Show Goal Explosions. Plus, for the first time, some of the items featured in Rocket Pass will pulse and flash to the beat of the menu and Arena music!
"Once you have your new R3MX ready for showtime, it's time to hit Neon Fields, Rocket League's newest Arena. The gates of Neon Fields will open the same time Season 2 goes live on December 9, and you can find it in Online Playlists and select it in Private Matches. Check it out in all of its beauty in the screenshots below and in the trailer."