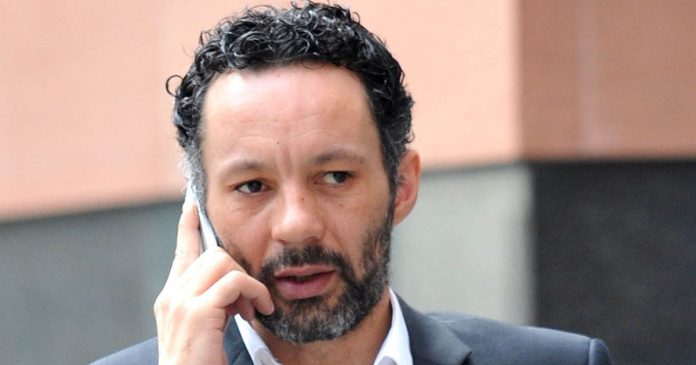 Rhodri Giggs couldn't resist taking a shot at his brother after the Manchester bar he invested in closed less than a year after opening.
Ryan Giggs and Gary Neville's GG Hospitality helped open the brand in Manchester but stepped away from its management shortly after.
Earlier this week it was revealed the basement tiki bar was shutting its doors after failing to draw in the crowds.
Replying to a Manchester Evening News story about the closure, he wrote, "See what happens when I don't get an invite," along with three violin emojis.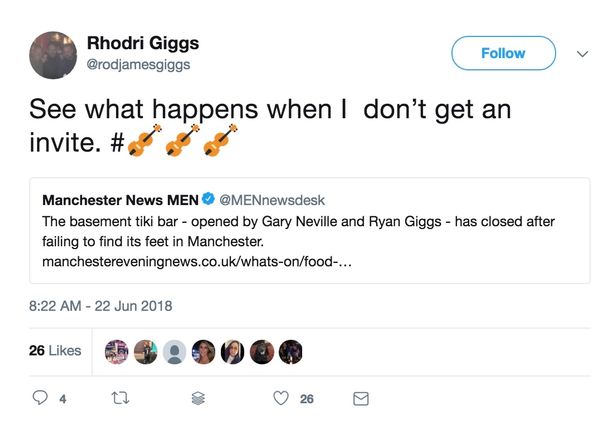 When it threw a lavish launch do in October, former Man Utd and England legend David Beckham partied alongside Coronation Street stars, Real Housewives of Cheshire and fellow footballers.
In 2011, Ryan and Rhodri's relationship ceased to exist when it was revealed the former footballer had been secretly involved with Rhodri's wife Natasha for eight years.
The year before, in 2010, Natasha claimed she aborted Ryan's baby.
Natasha was the one to expose their affair, reportedly deciding to come clean after confronting Ryan about his relationship with Imogen Thomas – an affair he tried to hide behind an ill-fated injunction.
Meanwhile, at the start of the year Ryan's dad admitted he was ashamed of the former Manchester United star after he was appointed Wales boss.
"I should be the proudest dad in the world, as happy as a lark by what he's achieved – but I am ashamed of him. I can't even bring myself to use his name – I refer to him as the ex-footballer," Wilson told the Sun.
He went on: "He is my son and it brings me close to tears to say that my family don't respect him and look up to him.
"As the eldest he should have been watching his brother's back – not stabbing him in it. He cheated in the worst possible way and is not man enough to apologise for it."