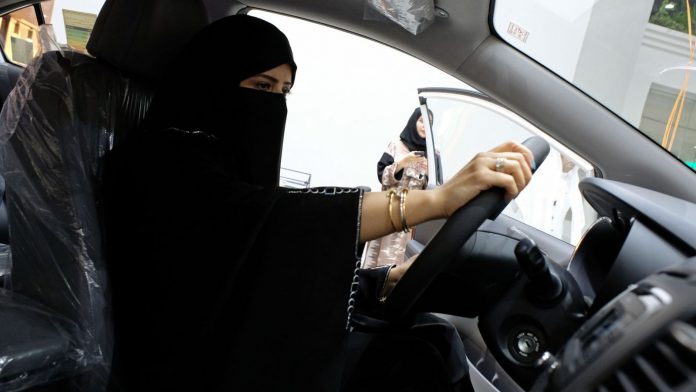 From midnight on Saturday women will be allowed to drive in ultra conservative Saudi Arabia – it's the only country on Earth where women drivers are currently banned.
It is a historic moment and part of a programme of easing of social restrictions – particularly for women – backed by the Crown Prince Mohammed bin Salman.
Several hundred licences have been issued, car showrooms are heaving with prospective female buyers, and special events are being held in the capital, Riyadh, to encourage new drivers.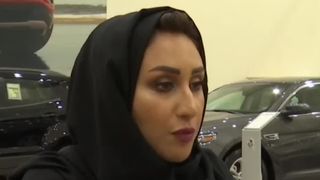 We joined women practising their driving skills on a simulator.
One told us: "I can go to work, I can go to the hospital, I can take my children to school. My life is better. It's changed my life."
Another said: "I'm so excited. I can't wait to get my licence."
Until now women have had to rely on a male relative or guardian to take them to places. Driving was illegal because women were deemed too incompetent and the government view was that driving would give them too much independence.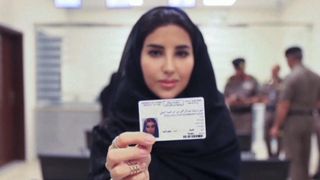 But global human rights groups say the lifting of the ban comes at a time when there is an unprecedented crackdown on political dissent.
Some of the women who have campaigned for decades to lift the ban have been arrested in recent weeks.
Of 17 women detained, nine are still in jail. Government-aligned local media have described them as "traitors", accusing them of colluding with hostile foreign governments.
One of those campaigners arrested – and later released – was 63-year old psychotherapist Madeha al Ajroush. In February she told Sky News she couldn't wait for the chance to finally drive freely. She has since been released but has now gone to ground.
Former government insider Jamal Khashoggi who left Saudi Arabia fearing for his safety told us: "I'm sure every Saudi woman will celebrate the moment… but at the same time I feel there is an amount of sorrow in the heart for many Saudis who know a friend or a cousin who has been arrested [over the driving protests]."