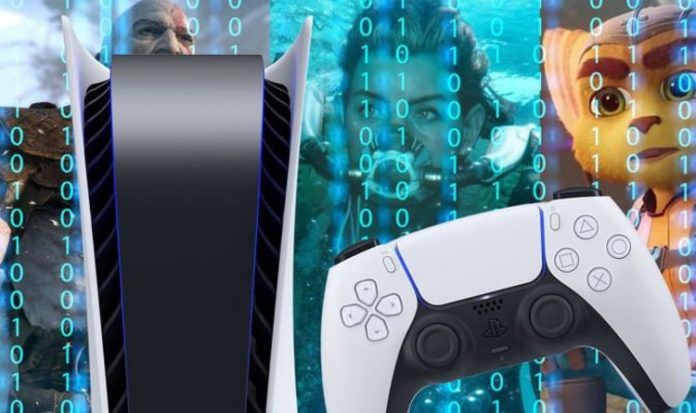 As PlayStation fans wait for the next PS5 restock Express.co.uk has been asking around to see what UK retailers are doing to stop the threat of bots. After one of the January restocks a bot service – which we won't name – claimed they managed to secure over 2,000 orders from one restock alone. These automated bots are able to place orders faster than humans can, which could go some way as to explaining why some restocks have literally sold out in seconds.
But is there anything that can be done about this threat? Express.co.uk contacted a variety of retailers to see what they're doing to combat bots.
A spokesperson for Amazon UK, who were among the retailers that received a January restock, said they have been monitoring bot buying activity.
The online shopping giant said they also have systems in place to limit purchases of high demand products to one per account.
John Lewis also said they have been limiting purchases to one PS5 console per account.
A John Lewis spokesperson said: "The PS5 console has been incredibly popular so to ensure genuine sales, we have restricted the purchase to one item per customer only."
Both the recent Amazon UK and John Lewis restocks in January sold out incredibly quickly.
One restock that did stick around for longer though was Argos. And a spokesperson for the firm discussed with Express.co.uk their recent January restock.
Along with GAME Argos was arguably one of the best places to get a PS5 last month.
However, prior to stock officially being available to buy at Argos a "small" amount of orders were placed early due to a "technical" issue.
Argos said they managed to identify this issue and ensure anyone trying to place orders via this illicit means were not successful.
An Argos spokesperson said: "It's clear customers are excited for the new PlayStation. When we released a small amount of additional stock, we saw huge numbers of customers trying to place their orders with us and we sold out very quickly.
"There was also a technical issue which allowed a small number of orders to be placed early, but we identified this quickly and were able to make sure customers attempting to place orders in this way would not be successful.
"We have processes in place which allow us to monitor for signs of bulk-buying and make sure our customers get the best possible experience. PlayStation 5's are limited to one per customer and any duplicate orders are cancelled."
One thing that Argos did differently to other retailers who received January restocks was to have stock specifically available for click and collect at local branches.
While GAME, who also had stock that lasted for longer than its counterparts in January, had queuing systems and bundles available for purchase.
And bundles may be less appealing to purchase than individual consoles for scalpers as it means they have plenty of extras they need to sell (which has less resale value than a PS5 console on its own).
Hopefully more and more retailers will try and adopt different measures which could make stock last longer (i.e queuing systems, bundles, pre-orders) to ensure real fans, instead of scalpers, are the ones getting the highly coveted console when it becomes available to buy.
Overall though, while retailers do have measures in place to help curb bots, judging by the recent spate of UK restocks PS5 consoles are still in general selling out at lightning fast speeds.
And for gamers who have been trying to get a PS5 for months this could be incredibly frustrating.
However, there are signs that things are beginning to turn.
Following the flurry of PS5 restocks in January one stock tracker account claimed that February could be a "big" month for restocks.
And amid more and more restocks coming in the resale market, which has seen PS5 prices shoot up due to high demand, is seeing a slight dip.
CeX previously listed the PS5 for a whopping £815, however since the spate of January restocks this has fallen to £790.
That may not seem like a huge dip but appears to be indicative of more stock coming into the market.
And with more restocks allegedly happening in February hopefully this resale price will continue to move in a downward trajectory, which in turn would deter people from using bots to earn a quick buck.