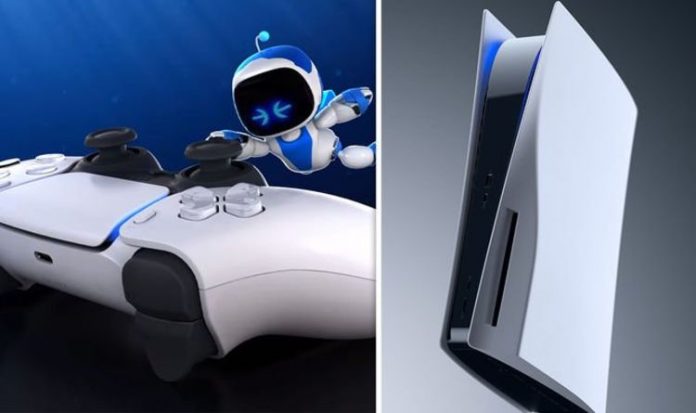 The PlayStation 5 will be back in stock in the UK on December 3, it has been confirmed.
Rumours of a PS5 re-stock first emerged on social media, after a Twitter user posted a photo featuring dozens of PlayStation 5 consoles being stored in a UK warehouse.
Accompanying the photo was a tweet telling UK customers to prepare for an imminent re-stock.
Normally we'd dismiss this kind of thing as a hoax, but BT has since announced plans to make additional PS5 consoles available to customers on the morning of December 3. It's likely other retailers will follow.
"BT today announced that existing BT and EE customers will once again have the opportunity to order a PS5 online via MyBT and EE's Add to Plan service on 3rd December," reads a BT statement.
"Existing BT broadband customers can order a console from 3rd December online at MyBT. Existing EE mobile customers will be able to spread the cost of a PS5 across their plan -interest free over 11 months via EE's Add to Plan service."
According to an Express Online source, the consoles will be ready to ship immediately, which means they should be delivered to customers before Christmas.
Unfortunately, however, BT is keeping the time a secret, for fear of crashing the website. All we know at the time of writing is that the consoles will go on sale in the morning of December 3, so prepare to hit that refresh button.
As for the dozens of PS5 consoles shown in the tweet above, there are rumours the consoles will be in stock at a big UK retailer.
Argos seems like the most logical choice, alongside the usual suspects like GAME and Amazon.
However, if you really want to get hold of a PS5 console during the December 3 re-stock, it's worth checking every site possible.
This includes GAME, Argos, Currys, ShopTo, AO, John Lewis, Very, Smyths and Amazon.
You should also check the Stock Informer website, and follow social media accounts such as Digital Foundry Deals, PS5 in Stock Alerts and Wario64.
Express Online will also be keeping a close eye on the developing situation, so bookmark this page for updates.
If you do manage to bag a PS5 console during the December 3 re-stock, then you're in for a treat.
The latest PlayStation console features improved graphics, speedier loading times and smoother performance.
There are some fantastic games available at launch, most notably the Bluepoint remake of Demon's Souls.
The PlayStation 5 console is also backwards compatible with PS4 games, so there are plenty of games to explore at launch.
Good luck!