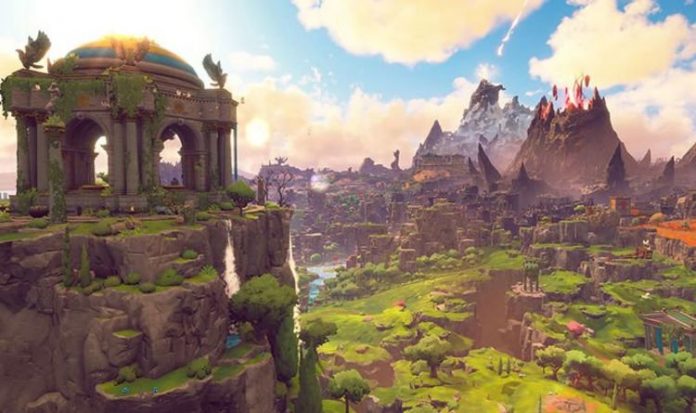 It looks like Immortals Fenyx Rising could see a big launch on Nintendo Switch later this week, alongside all the other major platforms.
The trending topic on Google for the game includes Ubisoft fans enquiring about the handheld version of Fenyx.
And it should be noted that this latest release from Ubisoft will be available on a ton of platforms, including Switch, Stadia, Xbox, PlayStation , Epic Games Store and Ubisoft Connect.
Fans also want to know when they can start playing Immortals Fenyx Rising this week on whatever they have chosen as their main device.
IMMORTALS FENYX RISING RELEASE TIME SCHEDULE
According to Ubisoft, the Immortals Fenyx Rising release date has been set for Thursday, December 3, 2020.
And when it comes to the pre-load situation, all platforms can now download the game to be ready for release day.
So if you have pre-ordered Fenyx Rising, you can prepare for launch right now.
The official Immortals Fenyx Rising release time has also been confirmed for each platform and includes the following launch day schedule:
The Immortals Fenyx Rising release time for PS4, PS5, Xbox One and Xbox Series X is 12am local, meaning midnight in the UK.
For Nintendo Switch, Immortals Fenyx Rising will be playable at 8am UTC / 3 am EDT / 12pm PDT on December 3.
OTHER PLATFORMS INCLUDE THE FOLLOWING SCHEDULES:
UBISOFT CONNECT
Launch: December 3, 5am UTC / 10am EDT / 7am PDT
EPIC GAMES STORE
Launch: December 3, 4pm UTC / 11am EDT / 8am PDT
STADIA
Launch: December 3, 8am UTC / 3 am EDT / 12pm PDT
Immortals Fenyx Rising gamers will also need to download a day one patch, with Ubisoft confirming this week:
"Prior to launching Immortals Fenyx Rising, you'll be prompted to install a Day 1 patch. This update will provide improvements to gameplay features, performance, and visual quality across all platforms.
"PS5, Xbox Series X, and Xbox Series S players will receive a 25gb Day 1 patch which includes a variety of next-gen improvements and optimizations, including a performance mode and quality mode which are only available on next-gen consoles.
"Please note, patch size will not increase the overall size of the game, as it will replace data rather than add to it.
"This Day 1 patch will also allow us to optimize and reduce the file size of future updates. Switch, PC, and current-gen platforms will all receive a smaller Day 1 patch."
For those who haven't heard much about Fenyx Rising, it's a new action-adventure game from Ubisoft that tasks players with defeating mythological beasts in order to save the Greek gods from a dark curse.
"Play as Fenyx, a new winged demigod, on a quest to save the Greek gods and their home from a dark curse," reads the official description.
"Take on mythological beasts, master the legendary powers of the gods, and defeat Typhon, the deadliest Titan in Greek mythology, in an epic fight for the ages."