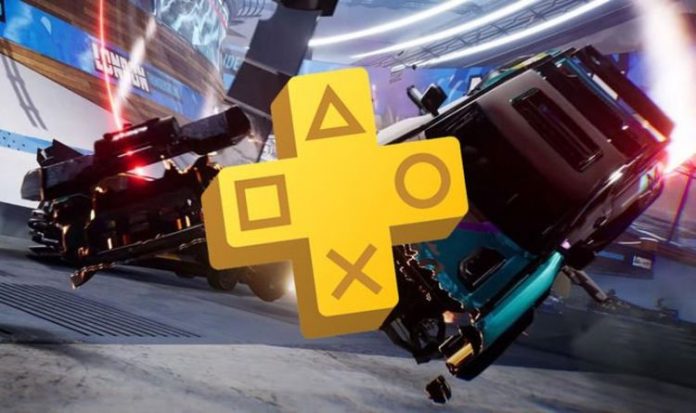 Sony has revealed new details and gameplay for imminent PS Plus game Destruction All-Stars.
The vehicular combat game has a February 2 release date, exclusively on PlayStation 5.
If you're a PlayStation Plus subscriber, you can download and play the game for free as part of your membership.
That's on top of fellow PS Plus free games such as Concrete Genie and the excellent Control Ultimate Edition.
With the release date just a few days away, Sony has unleashed a brand new State of Play presentation dedicated entirely to Destruction All-Stars.
As you can see from the video stream below, Destruction All-Stars will launch with 16 playable characters and four game modes.
The game has been designed with multiplayer in mind, although there is a single-player mode.
According to Sony, each character has a special ability and a unique vehicle that can be unlocked by dodging and damaging opponents.
Lupita's special vehicle leaves a trail of fire that will damage opposition drivers, while Shyft's car can turn invisible.
During hero mode, characters can also double jump and run faster, which is crucial for dodging enemy vehicles.
If you do successfully manage to dodge an enemy, you can also attempt to takeover their car or wreck it as part of a brief mini-game.
The development team also gave fans a look at an 8-vs-8 game mode called Carnado.
This game mode challenges players to earn gears by smashing into rival cars. The twist, however, is that you'll need to destroy your vehicle to bank any gears you've earned.
Perhaps surprisingly, Destruction All-Stars also features a battle royale mode called Gridfall.
In this game mode, the last team standing wins the match. Things are made more difficult by the fact that sections of the floor fall away during matches.
You can eliminate opponents by wrecking them or by knocking them into the exposed parts of the arena floor.
Needless to say, the game also contains a ton of cosmetic items to unlock, some of which will be tied to a challenge system launching later this year.