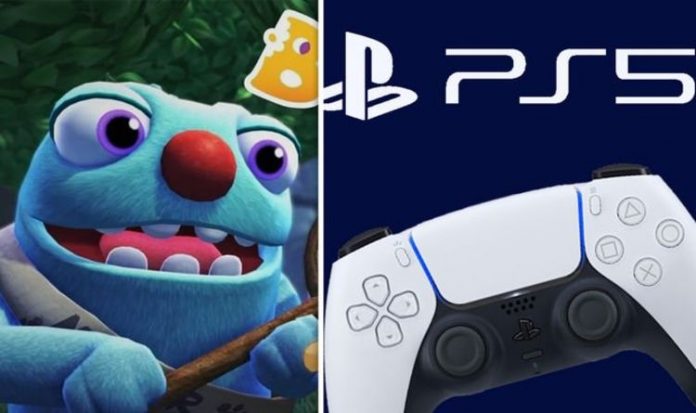 Sony has made a surprise PS Plus announcement for November 2020.
In addition to the free PS4 games for November, Sony has announced plans to give PS Plus subscribers a bonus PS5 game at launch.
As part of next month's PS Plus free games giveaway, subscribers can download Bugsnax free of charge on the next-gen PlayStation.
The PS5 version of Bugsnax is available to PlayStation Plus subscribers from November 12 until January 4. It's worth noting that the PS4 version is not available with PS Plus.
If you're not a PlayStation Plus subscriber and have no intention of joining, you'll still get Astro's Playroom free with your PS5 console, no subscription required.
Bugsnax is described as a first-person narrative-driven adventure set on the mysterious Snaktooth Island.
"As a journalist hungry for that next big scoop, you accept the invitation to the island from the intrepid explorer Elizabert Megafig, who has now gone missing!" reads the official Bugsnax description.
"But you're not alone. Fuzzy and eccentric pioneers known as Grumpuses have also followed Elizabert in search of Bugsnax, and have created the cozy settlement of Snaxburg.
"Capture and discover Bugsnax, make new friends, find Elizabert, and maybe you'll get that big breakthrough story you've been after."
To capture Bugsnax, players will need to scan the critters for clues on how to capture them, before scooping them up using various traps.
"Can't reach a flying Bugsnak like the Cheepoof?" the post continues. "Use your Lunchpad to fling your Snak Trap into the air!
"But what if you're dealing with a Flamin' Cheepoof? That spicy boy will set your Snak Trap ablaze! But if you can find a way to bring the Flamin' Cheepoof together with a frosty Bopsicle, that Cheepoof will be yours for the snacking!"
Interestingly, the game is said to have a separate Trophy list for PS4 and PS5. The developers are planning to add a save transfer update further down the line, which means you should be able to get both sets.
In other PS Plus news, Sony has finally revealed the free PS4 games coming in November.
PlayStation Plus subscribers can download PS4 games Middle-earth: Shadow of War and Hollow Knight from November 3.
"Set between the events of The Hobbit and The Lord of the Rings, Middle-earth: Shadow of War beckons you once more into JRR Tolkien's iconic world of wizards, orcs and elves," reads the official description.
"Go behind enemy lines to forge your army, conquer Fortresses and dominate Mordor from within. Experience how the Nemesis System creates unique personal stories with every enemy and follower, and confront the full power of the Dark Lord Sauron and his Ringwraiths in this epic new story of Middle-earth."
Hollow Knight, meanwhile, is a highly-rated platform game with a distinct art style and punishing gameplay.
"In Team Cherry's engrossing 2D explorative platformer, descend into a sprawling underground world of Hollownest to battle tainted creatures and befriend bizarre bugs.
"Unlock new skills and tailor your power sets to fit your playstyle to help you explore twisting caverns, ancient cities and deadly wastes. Uncover a kingdom's ancient history, taking on epic bosses that'll challenge your combat and platforming skills as you strive to solve the mysteries buried at its heart."