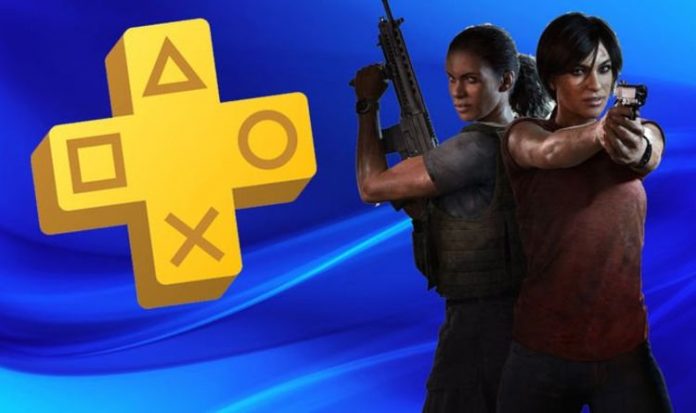 The March 2021 free PS4 and PS5 games are about to be revealed by Sony.
The next batch of free PS Plus games will be announced on February 24 at 4.30pm UK time.
PlayStation Plus subscribers will be able to download and play the free PS4 and PS5 games less than a week later on March 2.
The March 2021 games will replace the existing line-up of Destruction All-Stars, Control: Ultimate Edition and Concrete Genie.
In the build up to the PlayStation Plus reveal, subscribers have been having fun predicting the next batch of free games.
In the latest PS Plus predictions thread on Reddit, some fans believe that Sony will give away at least one first-party blockbuster.
One game that keeps popping up time and time again is Uncharted: The Lost Legacy for PS4. Considering every other Uncharted game has been given away on PS Plus in the past, this seems like a solid choice.
With Horizon Zero Dawn not included in the PS Plus Collection for PS5 owners, some believe it will join the monthly PS Plus line-up in March.
Other first-party predictions include MediEvil for PS4, GT Sport, Marvel's Spider-Man and Dreams.
No Man's Sky is another game with a lot of votes, especially now that it's been upgraded for PS5. It could be that Sony gives away the PS5 version, and not the PS4 edition.
The Pathless is also tipped to appear as a free PS5 game, as is Dirt 5, Borderlands 3, Mortal Kombat 11 and Godfall.
In terms of PS4 games, there are votes for everything from Dark Souls Remastered and Hellblade, to Far Cry 5 and Man of Medan.
My personal predictions are for The Pathless on PS5, as well as Uncharted Lost Legacy and The Surge 2.
Sony will have a tough time besting the February 2021 line-up, which includes one of the best games of 2019.
Control Ultimate Edition contains the main game and post-release expansions such as The Foundation and AWE.
"A corruptive presence has invaded the Federal Bureau of Control…Only you have the power to stop it," reads the official description.
"The world is now your weapon in an epic fight to annihilate an ominous enemy through deep and unpredictable environments. Containment has failed, humanity is at stake. Will you regain control?"
As an added bonus, Control has been upgraded for PS5, and now features improved visuals and Dualsense support.