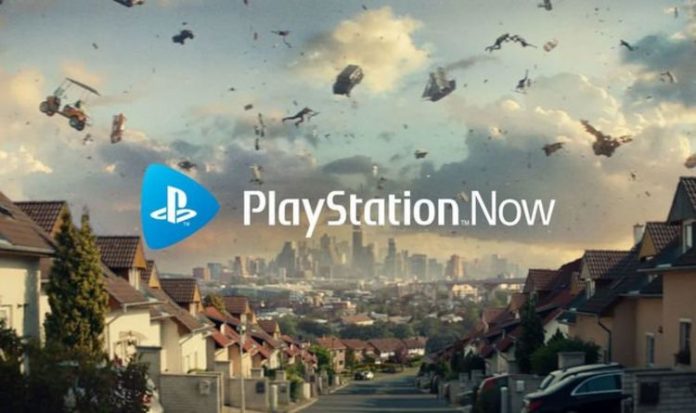 At least three new PS Now games are being added to the subscription service in February by Sony.
The PS4 news is usually shared alongside the latest free PlayStation Plus titles being released, which this month, includes Destruction AllStars, Control: Ultimate Edition and Concrete Genie.
These are expected to be released at around 4:30pm GMT today, with the new PlayStation Now games announced afterwards.
Unlike PS Plus, the PlayStation Now service is streaming-only, meaning you don't need to download anything.
The only downside is that PS Now currently doesn't include any PlayStation 5 exclusives.
So whatever is being released this week, it will almost certainly be from the PS4 digital library.
Most months, Sony provides at least three new games for PS Now gamers to enjoy, one of them being an indie title.
And that's good news for gamers, as both Dead Cells and Hitman 2 will be leaving the service today.
January's PS Now update brought The Crew 2, Surviving Mars and Frostpunk, which made for a great combo of different genres.
Days Gone was one of the most recent first-party exclusives to vacate the service, so another could be on its way.
Marvel's Spider-Man was a big hit when it launched on PlayStation Now earlier this year, and there are still plenty of first-party games that could be selected.
However, it should also be noted that Horizon Zero Dawn was added to PS Now in December and was never given an end date.
After Dead Cells and Hitman 2, it will be another big PS4 game leaving the service next month.
Final Fantasy XV will be departing PS Now in March, with more games expected to be announced.
THE NEW PS PLUS GAMES FOR FEBRUARY
Destruction AllStars
Entertain the crowds by bringing controlled chaos to the vehicular combat arena of this metal-crunching multiplayer game. Pick one of 16 superstar competitors, then leap into four game modes, using timing, tactics and skills to cause carnage behind the wheel or create havoc with your parkour skills. 
Control: Ultimate Edition (PS5 and PS4)
Master supernatural abilities and wield a shape-shifting sidearm in this third-person action-adventure from Remedy Entertainment (Max Payne, Alan Wake). Take on the role of Jesse Faden, Director of the Federal Bureau of Control, whose New York headquarters are breached by an ominous enemy.
Concrete Genie (PS4)
Pick up a magic paintbrush and return the polluted town of Denska to its former bright and bustling seaside self in this touching and multi-award-winning action-adventure. Cleanse streets and alleyways, then use your Living Paint to create mischievous Genies whose magical powers will aid you in overcoming puzzles and seeing off bullies who pursue you.
PS NOW GAMES LEAVING TODAY
Hitman 2
Travel the globe and track your targets across exotic sandbox locations in Hitman 2. From sun-drenched streets to dark and dangerous rainforests, nowhere is safe from the world's most deadly assassin, Agent 47. Explore hugely complex sandbox environments; everything can help you plan and execute the perfect assassination – use stealth, sabotage and more to turn your creativity into a deadly weapon.
Dead Cells
An interconnected world, branching paths and unlockable skills with the constant adrenaline-pumping threat of permadeath beckon in this sublime roguelike action platformer. With no checkpoints, you either vanquish the final boss in one go or try again. Tough but fair combat, responsive controls, challenging foes, and of course, the emergency panic roll to get you out of trouble make for a visceral and cathartic action game.