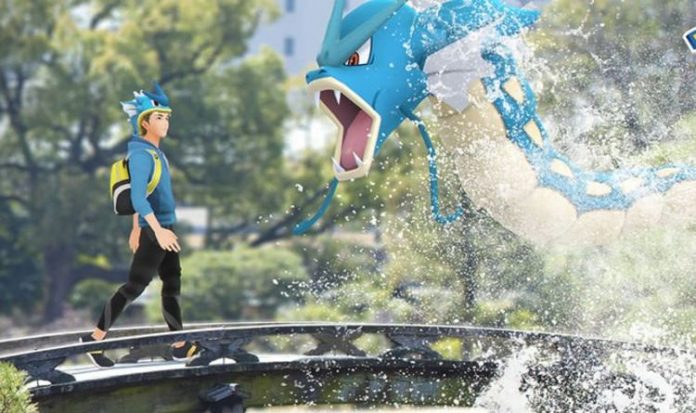 Pokemon Go fans are gearing up for the release of the Go Beyond update on iOS and Android.
The new Go Beyond update has been given a November 30 release date by developer Niantic, although some features will launch in early December.
Described as the game's biggest update ever, Go Beyond increases the level cap from 40 to 50, and also adds Kalos region Pocket Monsters to the game.
"Starting December 2, Pokemon originally discovered in the Kalos region will start appearing in Pokemon GO," Niantic explains.
According to a new post, this includes Chespin, Fennekin, Pyroar, Froakie, Fletchling, and more. As a reminder the Kalos region was introduced with Pokemon X and Y on the 3DS.
To celebrate the release of the new Pokemon, Niantic will host a series of in-game events, including the Special Celebration Event on December 2, as well as the Mysterious Raid Egg, where "a mysterious Pokemon will be hatching from a one-star Raid Egg".
The other headline new feature is the increased level cap, which comes into play on November 30.
Not only can players reach a higher level, but the levelling process is said to be more rewarding.
"Beginning November 30, Trainers will experience a rebalanced leveling system that includes a level cap increase to 50.
"Trainers who reach level 40 before the end of 2020 will also receive exclusive rewards.
"Experience bonuses are now in effect to make it even more accessible for Trainers to hit that goal. New Trainers who may not have reached the highest levels yet will find the levelling process even more rewarding."
As part of the new levelling system, players will need to hit certain requirements and complete different challenges in order to get to those higher levels.
Taking its cue from games like Fortnite, Pokemon Go is also adding seasons to the game, beginning with the Season of Celebration on December 1.
"Every three months, Trainers can expect to see a new season with major changes and new Pokemon," Niantic continues.
"In-game events will continue to run within each season, but may be more heavily tied to the season itself.
"In addition to regular changes at the start of each season, Trainers can also expect to see mega updates to Mega Evolution Pokemon throughout, and changes to GO Battle League format, rankings and rewards structure. 
The season will end with a huge global event, the details of which will be revealed at a later date.
Finally, Niantic plans to introduce various quality of life upgrades, including improvements to encountering and catching Pokemon.