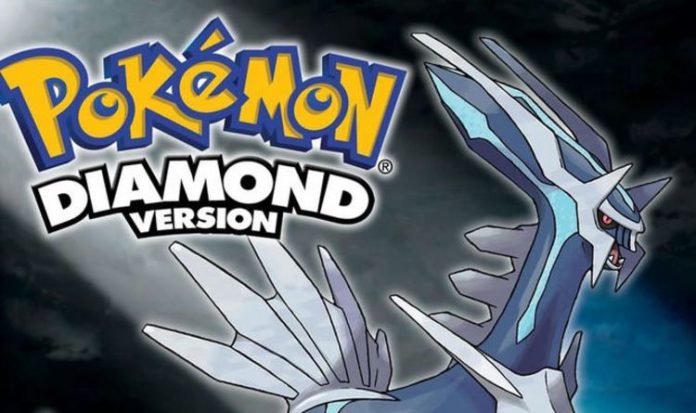 Pokemon Diamond and Pearl remakes could finally get announced during a special broadcast taking place at the end of the year. This Thursday a very special Pokemon event will be held, with the Pokemon Company teaming up with JAXA (Japan's equivalent of NASA) for a broadcast from the International Space Station (ISS). Astronaut Soichi Noguchi is one of the presenters, and will be broadcasting from space. The stream begins in the run-up to midnight striking at Japanese time on January 1 2021.
And, according to a new rumour which has been highlighted on Reddit, during this event the Pokemon Diamond and Pearl remakes will be announced.
Discussing the rumoured announcement, a Redditor wrote: "Pokemon Diamond and Pearl remakes will be announced at the 'Space Sunrise Live' event this Thursday. Something about time and space aligning making Dialga and Palkia appear, that's what they're going with. As usual expect the titles to drop around November of 2021."
They went on to add that the Pokemon Diamond and Pearl remakes will be made using the Sword and Shield engines, and that Dynamaxing will make a return.
The Redditor wrote: "Don't have a lot of specifics right now but here's what I got.
"The game uses the Sword/Shield engine. Pretty much no difference visually. Dynamaxing returns. Mega Evolutions and Z-Moves do NOT return.
"Sinnoh forms are confirmed. A Grass/Fire Cacturne with a new evo, an Ice Furret (my personal favourite because it looks like a freaking scarf) and some brown spotted Dewgong (idk the type) are the only ones I've seen.
"Arceus will be obtainable with a new Gigantamax form (teased in the reveal). His Judgement will change types to always land super-effectively."
These rumours were also outlined on notorious internet message board 4chan, which has been home to many spurious rumours.
However, 4chan has hosted some legitimate leaks – including details on the Pokemon Let's Go games before they were officially announced.
As always with rumours it's best to take them with a big pinch of salt until official confirmation.
But this isn't the first time we've heard that Pokemon Diamond and Pearl remakes could be arriving on the Nintendo Switch in 2021.
Last month Express.co.uk reported that reliable Nintendo insider KeliosFR said the Pokemon remakes that fans had been clamouring for were arriving in November 2021.
The leaker didn't mention Pokemon Diamond and Pearl by name but these Nintendo DS classics seem the most likely candidates.
KeliosFR also claimed a Detective Pikachu sequel is in the works, which could also be arriving on the Switch next year.
It remains to be seen whether the Pokemon Diamond and Pearl remakes do indeed get announced this week, or if this in-demand announcement could be being saved up for the Pokemon 25th anniversary celebrations taking place in 2021.
The Pokemon Company has already said they have some "very special" plans in store to mark the landmark occasion.
The Pokemon makers previously said: "The Pokemon Company International invites fans around the world to stay tuned for more information about the very special upcoming celebration of Pokemon's 25th anniversary in 2021."