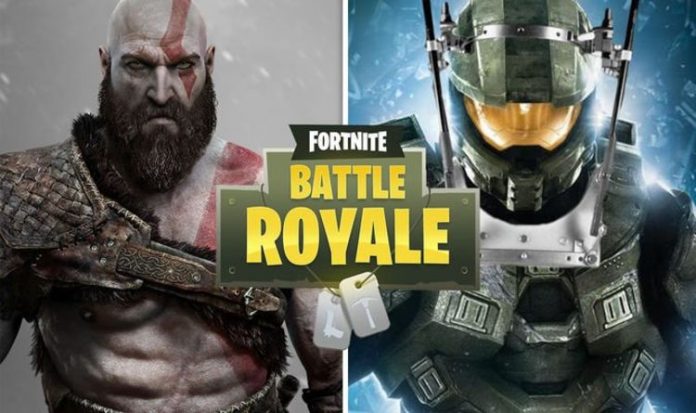 Fortnite developer Epic Games is planning even more crossovers throughout the course of Season 5.
Having just finished a season themed around Marvel characters, Fortnite now features a crossover with Star Wars spinoff The Mandalorian.
The Mandalorian and the Child (aka Baby Yoda) are available as part of the Chapter 2, Season 5 Battle Pass.
You'll get the Mandalorian skin when you purchase the Battle Pass, while the Child can be unlocked by reaching level 100.
If a recent leak is anything to go by, Epic Games is planning to introduce even more third-party characters during the current season.
A deleted PlayStation Twitter post suggests God of War lead character Kratos will join Fortnite Battle Royale in Season 5.
The tweet was accompanied by the following audio log: "Reality log #32. Note to self, do not research targets before transporting them to the island because if you do, you will find out a few things you really don't wanna know like you know, for example the next guy that you're picking up has literally vanquished multiple gods with his bare hands in a fit on uncontrollable rage."
While the Kratos skin seems like a pretty concrete leak, a second social media post is a little more suspect.
As you can see from the tweet below, there are claims that Halo protagonist Master Chief could also make an appearance in Fortnite.
While this seems like a possible fake, an appearance by Master Chief would definitely make a lot of sense.
Most people on Twitter seem to agree, with some fans speculating that the iconic character could be released closer to the launch of the Halo Infinite beta.
Fingers crossed Kratos and Master Chief make an appearance, because then we could finally pit PlayStation against Xbox in a battle for video game supremacy.
If you're interested in grabbing the Kratos skin, then you'll need to download update 15.0 on PS5, PS4, Xbox Series X, Xbox One, Nintendo Switch, PC and Android.
The latest update adds a number of new areas to explore, including the Zero Point site, which is full of crystalline shards.
"New hunters means new locations from beyond the Loop," reads an Epic post.
"Battle for honour in an ancient arena, sharpen your survival skills in the jungle, and explore the shifting crystalline sands flowing from the exposed Zero Point."
The Zero Point area is also home to the Colossal Coliseum, which is a brand new gladiator arena where players can do battle. Elsewhere, fans can explore a jungle area, as well as the Hunter's Haven.