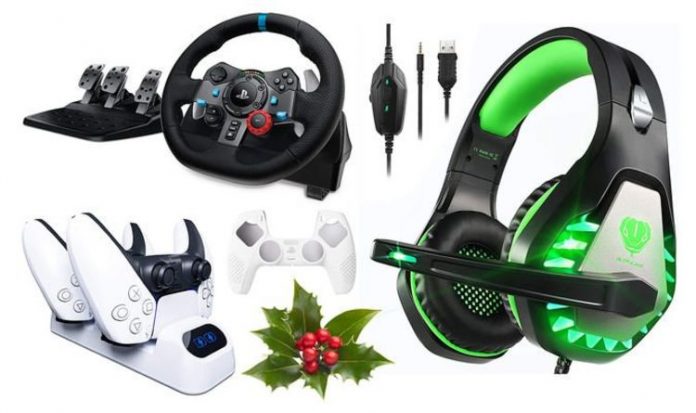 Due to the fact that so many people will be unwrapping the gaming console on Christmas day, accessories that go with the console to enhance the gaming experience are a great idea for any last-minute shopping. Keep scrolling to see our top eight Playstation 5 experiences that will optimize PS5 gaming to another level.
Noise-cancelling technology and a high-quality microphone make these headphones ideal for a more immersive experience.
RRP: £39.99
Shop on Amazon here…
Make driving games far more immersive and realistic with this driving force wheel and pedals.
RRP: £299, on sale now for £234.06 – you save £64.94
Shop on Amazon here…