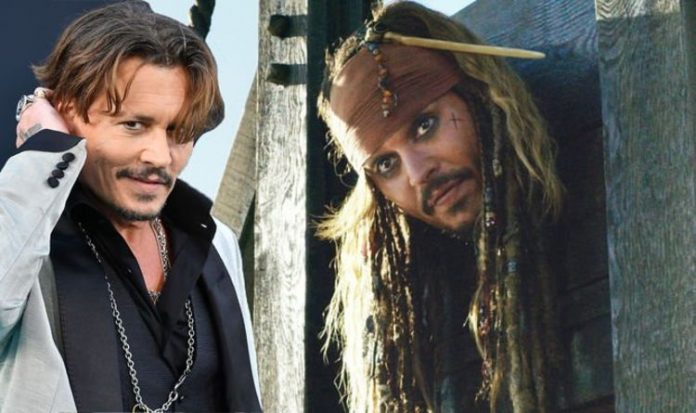 Depp was reportedly dropped from the billion dollar Disney franchise, Pirates of the Caribbean, last year, following his public high court case against a British newspaper. The lawsuit saw him battling claims that he was a "wife-beater" regarding his ex-wife, Amber Heard. New reports are emerging which claim a u-turn from the House of Mouse is being considered. The report states "Disney is re-considering the actor's revival in their franchise," following the enormous online petition that calls for his return.
The report goes on to say: "Rumours are rife that the Change.org petitions have forced the makers to reconsider."
The petition in question arrived last year, and was titled: "We want JOHNNY DEPP back as CAPTAIN JACK SPARROW." Since it arrived online, it has racked up a staggering 430,000 signatures.
Integrating Jack Sparrow back into the series will not be too difficult for the company. He was last seen alive and well in the fifth movie, Salazar's Revenge, which came out in 2017.
In fact, the film also seemed to be kicking off yet another trilogy, set ten years after the franchise's previous trio of films, as Will Turner (Orlando Bloom) was haunted by the ghoul Davy Jones (Bill Nighy) once again.
READ MORE: Johnny Depp 'set to star opposite former lover Winona Ryder' again
However, the manner of Sparrow's return may not all be good news for fans.
It has recently been confirmed that the next collection of Pirates movies will be starring Margot Robbie, with rumours that the entire cast will be changed as well.
With Robbie now steering the ship, it would make sense for Sparrow to make a comeback to the series to hand over the keys to the Black Pearl.
Fans were understandably furious at reports that Sparrow could be killed off-screen, so that they could avoid bringing the actor back – so his return may be more of a final blaze of glory for the character, rather than the beginning of a new series of movies.
These ten new instalments will reportedly be coming in various forms, including mainline films, and spin-off films.
In a surprising twist from Disney, the scooper also says some of the new instalments will be arriving on Disney Plus as TV shows.
Fans of course would be thrilled to see Bloom and Kiera Knightley will be making a triumphant return as Turner and Elizabeth Swann.
Depp experienced some awkwardness on set whilst working with Knightley in the first movie, Curse of the Black Pearl, after being asked to kiss her on-screen.
Depp at the time was in his 30s, while Knightley was still in her teens.
Speaking at the time, Depp explained: "Any kind of scene like that whenever you're doing that sort of thing, it's always unbelievably awkward especially having met Keira when she was 17 years old.
"Still, she was a good sport about it and we did what we had to do."
Knightley, on the other hand, added: "I couldn't ask for a better kissing scene with Johnny Depp actually. I think my 14-year-old self was yelping with pleasure. It was fantastic!"
The Pirates of the Caribbean films are available on Disney Plus now.
READ THE KOIMOI REPORT HERE