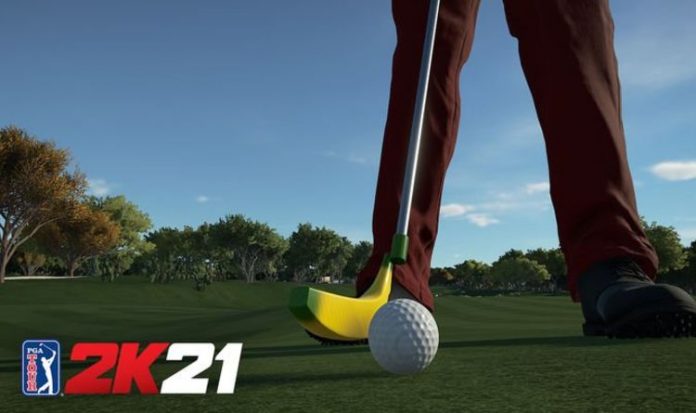 PGA Tour 2K21 is getting into the Halloween spirit with a new update on PS4, Xbox One, PC and Google Stadia.
The latest PGA Tour 2K21 update adds a selection of Halloween-themed items to MyPLAYER Gear. This includes new headgear, sunglasses and putters.
"Some funky stuff is dropping today in PGA Tour 2K21, just in time for Halloween," 2K Sports explains.
"A collection of wild and wacky new clothing and gear will ensure your MyPLAYER is turning heads on the course this autumn," reads the official description.
"The new customisation items include a Halloween-themed pumpkin helmet, oversized hats and shutter shades.
"You can also clown your crew as you take to the green with an assortment of unorthodox new putters shaped like a banana, taco, hot dog and fish. Halloween is almost here, and PGA Tour 2K21 is about to get weird."
The PGA Tour 2K21 update will also be available on Nintendo Switch, although not until October 30.
Needless to say, the latest PGA Tour 2K21 content drop launches alongside a new update.
You can see the most recent PGA Tour 2K21 update patch notes below…
• Made some improvements to 2v2 matchmaking.
• 2v2 party queuing has been re-enabled on all platforms.
• Added audio adjustments in PGA TOUR Career.
• Fixed UI related issues.
• Addressed concerns related to Online Societies.
• Addressed reported concerns related to crashing problems.
• Addressed stuttering and framerate drop issues.
• Added performance and stability improvements.
• Other minor fixes.