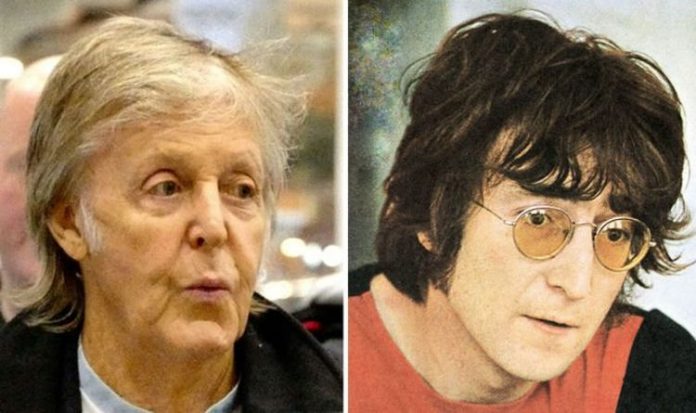 Being the biggest band in the world could sometimes take its toll on The Beatles. And now Sir Paul McCartney has opened up on the band's mental health issues, including John Lennon's "cry for help." The 78-year-old, who was promoting his new solo album McCartney III, admitted the Fab Four experienced such difficulties in a new interview.
McCartney said: "Yes, I think so. But you talked about it through your songs.
"You know, John would. 'Help! I need somebody,' he wrote.
"And I thought, 'Well, it's just a song,' but it turned out to be a cry for help."
Released in 1965, Help! is the title of The Beatles' fifth studio album, the tie-in movie and title song.
READ MORE: The Beatles: Paul McCartney on finally making up with John Lennon
Sir Paul added: "But you know there were a lot of things we had to work through, but you're right — you didn't talk about mental health."
Nevertheless, the 78-year-old felt that The Beatles were "reasonably well adjusted" to fame.
He said: "It was something really that, as four guys, you were more likely to make fun of than be serious about. And the making fun of it was to hide from it.
"But having said all that, we were reasonably well adjusted, I think."
Today marks the 40th anniversary of John Lennon's death on December 8, 1980.
Sir Ringo Starr has paid tribute to his fellow Beatle, while calling on radio stations to do the same.
The 80-year-old wrote on his Instagram: "Tuesday, 8 December 1980 we all had to say goodbye to John peace and love John.
"I'm asking every music radio station in the world sometime today play Strawberry Fields Forever. Peace and love."